Dating is a minefield at the best of times and it gets even more complicated when you have kids. We asked around for some advice on how to manage your romantic life as a single parent.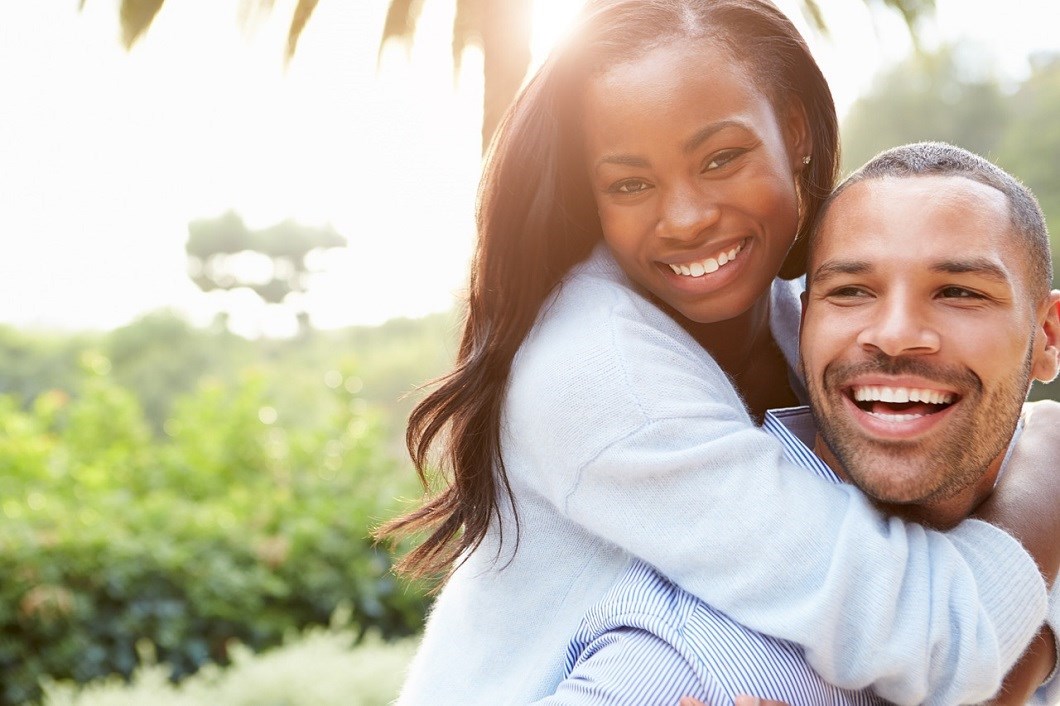 Should your kids know you are dating?
Dating coach and relationship expert Louanne Ward, from Louanne Ward Matchmaking, says it depends how long you've been single:
"Introducing a new person into the mix becomes confusing and for many children quite frightening as they may think this new person is going to steal you away from them. However, if you have been separated for some time your children will start to worry about your happiness, and although they might not articulate it, they won't want you to be sad or alone."
Most dating sites suggest you should be open with your kids about the new person in your life but they don't need to know all the facts. Keep it simple - let them know you have a new friend and when the time is right they might get to meet them.
Should your new partner meet your kids?
This depends what you are looking for in the relationship. Louanne suggests waiting until things are established first.
"Make sure there is a foundation to the relationship. Even if you have been single for some time, introducing multiple new partners into the family can be unsettling for children, so be sure about where things are heading. Blended families can work really well if they are established in a respectful manner. Children are much more highly intelligent than we give them credit for."
Introducing too many new partners into your kids lives can become confusing so unless it's becoming serious there's no need to create new family dynamics.
When is the right time for them to meet the kids?
According to Louanne it's best to consider how long you've been separated and whether your child will be ready for a new influence in their parent's life.
"If you have been separated for a reasonable length of time it's safe to introduce your children to a new partner earlier in the relationship. But if it is only a few months then your children will still be grieving over the separation and it can be quite traumatic trying to come to terms with the fact that your parents are no longer together."
Find more from Louanne on Facebook.
When you do decide to arrange a meeting between your kids and new partner make sure it's in a way that is comfortable for your child. If they are shy or anxious around new people it's good for them to have an activity to focus on. Building castles in an outdoor sandpit or showing off their new pretend play toys from MyDeal will be both fun for your child and offer ample opportunities to get to know each other in a relaxed environment.
A mum's experience
Catherine Cervasio from Aromababy knows the challenges of dating as a single parent well, having been one for 12 years. Here's her advice:
"I've been a sole parent of 2 gorgeous sons for 12 years, aside from a 5 year relationship.
In my experience, the older my sons were, the more difficult it became to 'date'. When children are young you can call on family/a baby sitter and pop out on a date without much explanation and see how things go. As children mature, however, it's not always quite that simple - they can interpret much more about what's going on and they ask questions.
Children can easily get attached to new 'partners' - this is especially so when one of their parents may not be around, leaving a hole that often yearns to be filled. I've purposely chosen not to date much over the past several years. My life is full (with a thriving career and great friendships). We're a pretty close trio and I don't like the idea of telling white lies simply to go on a date. I've tried to hide it but my boys always see through me.
I like transparency and feel it should be ok to share if I've met someone, however it becomes interesting when during a first date you realise your values are miles apart and you have to explain to your children why you don't want to go on a second date. This can be a great way to use the experience as an example of what to look for in a partner.
As single parents of course we still need to find a way to have companionship and to be able to explore the possibility of a new relationship in our lives however my first priority is always my sons. At 17 and 23 they are both now off doing their own thing and wouldn't you know it - I'm so happy with where I'm at in life that dating has become so unimportant in the scheme of things. If Mr Right does come along - he's going to have to be super-amazing to get my attention."
Follow Aromababy on Facebook and Instagram.
Life as a single parent is rarely easy and at times it feels like it's you against the world. There may come a time when you miss having someone in your life to share special moments with. Dating is definitely possible for single parents, you just need to be mindful of your kids needs.