Father's Day is right around the corner. This year it will be celebrated on Sunday, 5 September 2021. So, it may be time to consider what remarkable gifts you'll be getting your Dad this year.
Not sure what to buy Dad this Father's Day? Don't worry - we've got you covered with an essential gift guide dedicated to helping you discover the perfect present to impress your Dad this year. Whether you're shopping for the Dad who has everything or one who is obsessed with his car, our Father's Day gift ideas cater to all Dads, so you can get the ideal present for yours. Included in this guide are:
- Gifts To Make Your Dad Feel Like A Boss

- The Ultimate Tech Gifts For Your Dad

- Gifts To Relax Your Dad

- Yummy Gifts For Your Dad

- Gifts You Can Enjoy With Your Dad
Gifts To Make Your Dad Feel Like A Boss
Help your Dad ooze confidence with a thoughtful gift you know he'll love. Every Dad enjoys feeling proper and professional while working, so why not get him a gift designed to do just that?
Buy your Dad a new fragrance.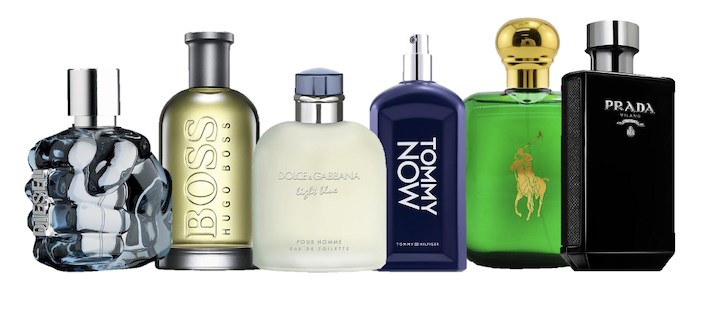 The right scent can help your Dad feel confident and presentable. Smell is one of the most crucial senses, which is why you can't go wrong with a new scent for your Dad. No one can have too many perfumes - it's an essential gift for all your fatherly figures.
MyDeal has a variety of men's fragrances available online that are suitable for all Dads, plus they're incredibly affordable too. From renowned brands like Ralph Lauren, Dolce & Gabbana, Polo, Hugo Boss, Tommy Hilfiger and much more, the options are endless. Not only will your Dad smell great, but he'll be reminded of you when he wears it.
Not sure which scent your Dad will like the most? You can't go wrong with indulging fragrances like:
The fragrance range at MyDeal also includes perfumes from celebrities like David Beckham, James Bond, Jay-Z, Enrique Iglesias, Ed Hardy and more.
Are you looking for more than just a fragrance for your Dad? Then you should consider buying him a fragrance set. Whether your Dad would like one with multiple scents for every day of the week or one that features a shaving balm, they're a practical gift idea for Dad that he'll actually use. MyDeal has sets from Hugo Boss, Calvin Klein, Versace and much more, so you can choose the right fragrance for your fatherly figures.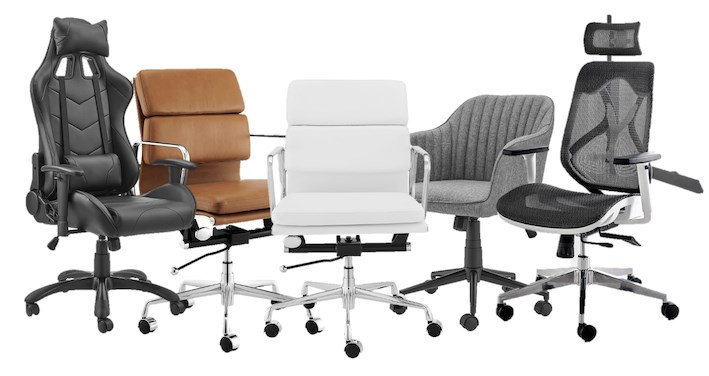 Does your Dad work long hours at a desk? If so, he'll need a comfortable office chair that will support him all day long. There's nothing worse than feeling uncomfortable and unable to focus on work due to an old chair lacking proper support. Make your Dad feel superiorly comfortable and relaxed while he works with a new office chair.
MyDeal has a variety of office chairs sure to impress Dad this Father's Day. He'll feel professional and like a boss all day long, thanks to you. Office chairs come in various colours, materials and designs to match the user's needs.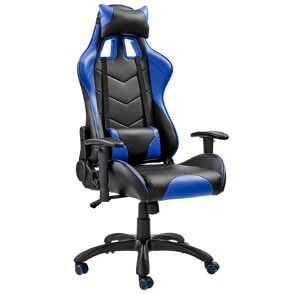 Is your Dad the ultimate gamer? Then the perfect Father's Day gift for him would be a new gaming office chair. Designed especially for gaming purposes, these chair types feature a high back and headrest for proper back support, as well as plush foam padding for comfort. Your Dad will absolutely love the way the gaming chair feels to sit in! Plus, they're stylish and available in a range of colours to match any space. Blow Dad's sock off this Father's Day and treat him to the ultimate gaming gift to complete his set-up.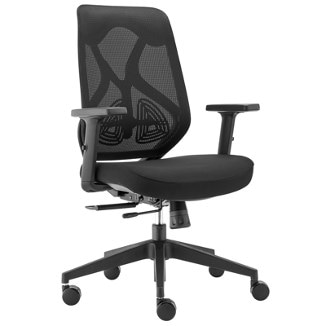 Does your Dad spend hours seated in an office chair? He would definitely appreciate an office chair that's superiorly comfortable and offers all-day support. So, why not buy him an ergonomic office chair?
Unlike other seating options, these fantastic chairs are designed to provide the best quality support with their soft cushioning and relaxing structure. Not only will your Dad feel completely comfortable sitting in it, but he'll feel professional and stylish too. Whether you'd prefer to get your Dad one in black or with a headrest, MyDeal has incredible options available for you at affordable prices we know you'll love.
The Ultimate Tech Gifts For Your Dad
Every Dad loves receiving new electronics as a gift; it's the type of present you can't go wrong with. So, whether your Dad is notoriously hard to buy for or you're looking for a last-minute gift for him, a new technology item is a perfect choice, and there are many options to choose from. Including:
Wireless Headphones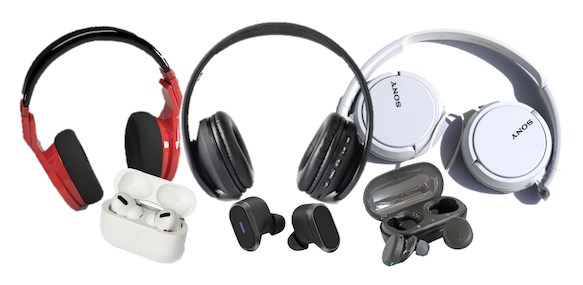 A set of Bluetooth headphones are an excellent Father's Day gift idea guaranteed to impress. Whether your Dad enjoys listening to tunes when he works or while he's working out, a wireless set of headphones provide a tangle and hassle-free listening experience that your Dad will absolutely love.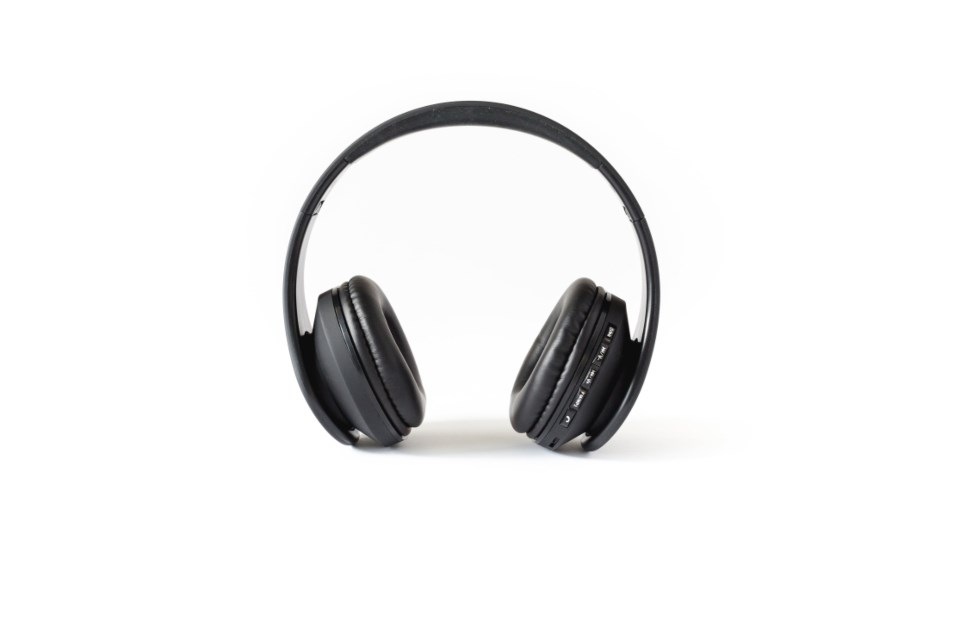 Does your Dad enjoy watching movies late at night? Then a pair of over the ear headphones are the perfect gift for him this year. Whether he's watching on his phone, laptop or TV, these types of headphones provide a sound experience ideal for watching movies. Many of them include alternate sound settings, so your Dad can have complete control. Available from various big brands, including Pioneer, Panasonic, Philips, Sony and more, the range of wireless headphones at MyDeal is perfect for every Dad.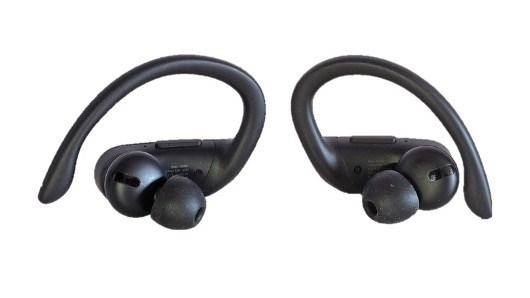 Perhaps your Dad is a gym loving guy. Then he'll absolutely love a pair of in-ear Bluetooth headphones. Simply placed into the ear, they deliver music directly down the eardrum for a great quality sound experience that's not disturbed by surrounding noises. Their combat size makes them easy to store, and they have different control settings so your Dad can choose his preferences. Whether he's benching weights or going for a run, a set of in-ear headphones means your Dad won't get caught up by any wires and is free to move around however he wants.
Every Dad deserves to be spoilt on Father's Day, and what better way to do so than by gifting him a new phone to replace his outdated one? A phone is a necessity, making it the perfect gift that he'll never expect. Plus, they don't have to cost too much either. At MyDeal, our range of phones, from all the big brands like Apple, Samsung, Google and more, are available at affordable prices you'll love. So, whether you reckon your Dad would like the latest version of the iPhone or something simpler, we've got a range suited to all budgets.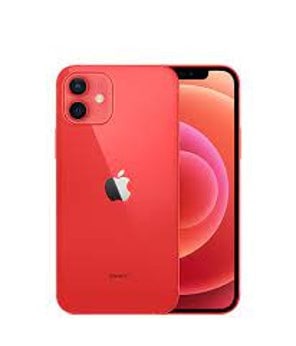 Is your Dad an Apple guy? He'll adore our iPhone range. At the high end of smartphones, these popular devices are efficient and useful for everyday life. If you buy an iPhone for Dad, you'll know you're getting your money's worth with its incredible features designed to suit your Dad's individual needs. You'll be his favourite child for sure if you gift him one.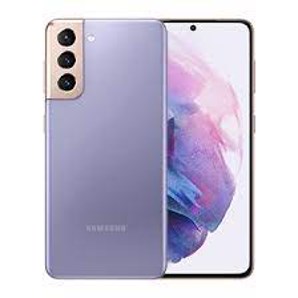 Or perhaps your Dad's more of a Samsung guy. Don't worry, we've got options for him too, with a massive range of Samsung devices available at affordable prices - you won't believe just how insanely affordable they are. With its power-saving and top-notch smartphone capacities, a Samsung is a versatile phone option suitable for any Dad.
Gifts To Relax Your Dad
Everyone needs time to relax, and your Dad is no exception. So why not help him do just that this Father's Day? Searching for a gift from the kids, or perhaps you're looking for a unique present idea? Relaxing your Dad is a great way to show you love him, and there's a range of ways to do so.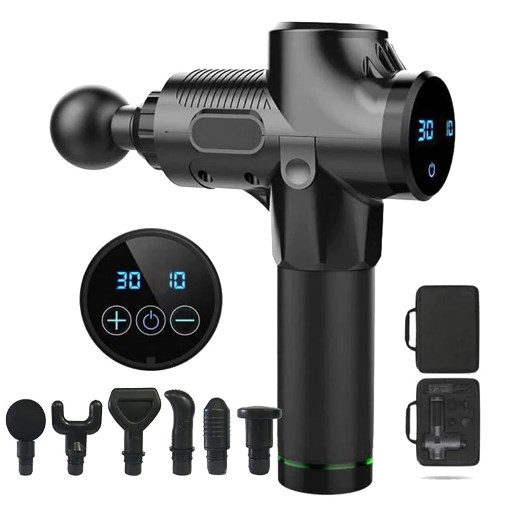 You can't go wrong with a massage gun for Dad this year. Let your Dad become his own masseuse from the comfort of his home with a pressure-relieving massage gun. These devices offer fantastic benefits, including increasing blood flow, relieving sore muscles and improving your movement. If your Dad is constantly complaining about a sore back or tight posture, this is the gift for him.
At prices that won't break the bank, MyDeal offers various massage guns to impress your Dad. They're portable and available with multiple unique heads for targeted relief. What more could your Dad want?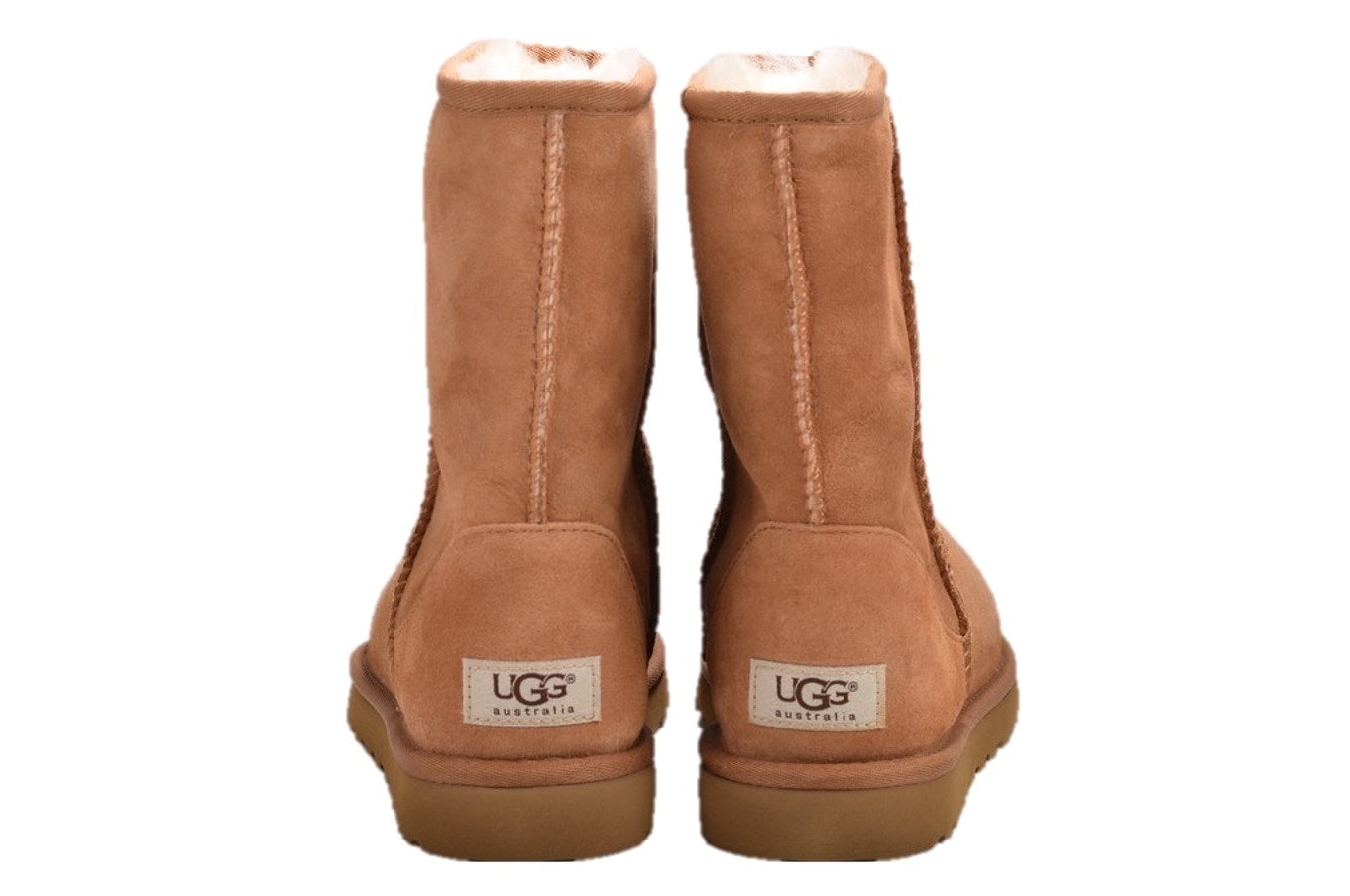 Every Aussie needs a good pair of boots or two, which is why it's the best gift for your Dad. Suitable for every Dad, Uggs have a fleece interior that's extraordinarily soft and comfortable on the feet. Your old man will feel super relaxed and cosy on all those chilly evenings, thanks to you.
Ugg boots come in a variety of styles, including slippers, moccasins and short or tall boots, to meet the needs of each individual. Yet all of them are extremely practical, durable and superiorly comfortable. That's why they're arguably the best slipper shoe out there. At least for us Aussies anyway. They also come in various colours, so you can choose the perfect shade guaranteed to impress Dad.
Want to get Dad the greatest relaxation gift? Then you should consider buying him a massage chair.
A good massage is a fantastic way to relax and unwind after a long day - which is why a personal, in-house massage chair is the perfect gift for your Dad.
A massage chair is designed specially to relieve stress, tension and align the back and spine. They can also improve immune function and promote a deeper sleep that we're sure every Dad needs.
Commonly made with PU leather, these chairs are incredibly comfortable and supportive to sit in, plus they are highly durable. If your Dad loves snacking while he relaxes, and rightly so, the PU leather will make it easy to clean. Available with features like a recliner, heating capabilities and included footstool, they're a fantastic long-term present your Dad will love for years.
Yummy Gifts For Your Dad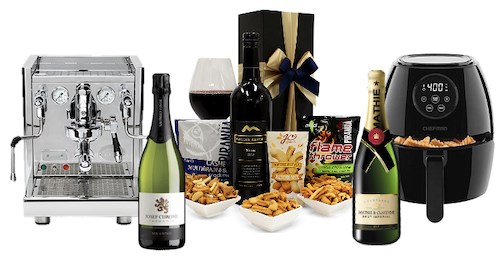 Everyone loves a gift that is or will make something yummy, Dad's included. So why not buy yours just that this year?
Up your Dad's snack game with the versatile air fryer! These incredibly combat ovens take the hassle out of baking food with their quick-cooking speeds and crispy, crunchy taste that your Dad will love!
With an air fryer, you can forget the oven because it's more energy efficient and saves money in the long run - now which Dad doesn't love that? Capable of heating any frozen food in minutes, it's a practical, safe and healthy gift idea suitable for any Dad.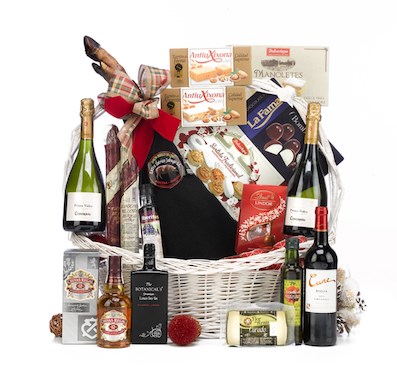 A box full of treats is a thoughtful way to tell your Dad you love him. Made for sharing, gift hampers provide the perfect excuse to spend some quality time with Dad while enjoying some delicious snacks.
Whether that's out at the park or simply relaxing at home, get Dad two gifts for the price of one with your company and a yummy bag full of food he'll love.
Give Dad a gift hamper packed with all the gourmet treats, including wine, nuts, crackers, cheese and more; it's a great gift from the wife, the toddlers or whoever you are.
Or get him a massive collection of essential products in an Aussie Abundance - Father's Day Hamper. He'll be wining and dining every night in style, thanks to you. Plus, these fantastically full gift hampers are available at MyDeal for an affordable price with a massive variety to choose from.
Every Aussie adores drinking coffee every day, so why not gift Dad a present that allows him to enjoy coffee from the comfort of his own home?
A coffee machine is the perfect gift idea for Dad, one that he can enjoy with all his friends and family. Coffee machines are a great way to gather together and make some memories.
Having your own coffee machine means your Dad can make cups perfectly tailored to his needs. Help Dad save money on takeaway coffees with a quick and convenient home coffee shop. He'll turn into a barista before your very eyes.
Plus, when you buy Dad a coffee machine, it means you can reap the benefits too! So treat Dad...and yourself this year with a coffee machine available at affordable prices at MyDeal.
You can never go wrong with a bottle of wine, beer or spirits for your Dad. A good bottle of liquor is a fantastic way to relax after work, and as an affordable gift, it's the perfect option for all your fatherly figures! Choose from a variety of quality liquors to find the ideal choice you know yours will love.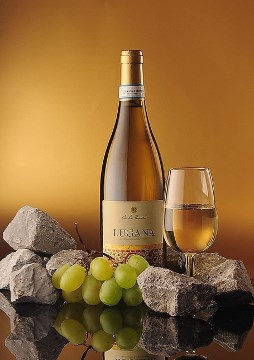 Does your Dad love wine? Then why not buy him a pack of wines he can slowly enjoy over time? Whether your Dad's a white wine guy, red or even both, there are thousands of delicious choices available online for you to choose from. Sit back and watch a movie together while enjoying some yummy wine and create lasting memories together. There are Australian-made and awarding-winning options available at MyDeal suitable for all Dads.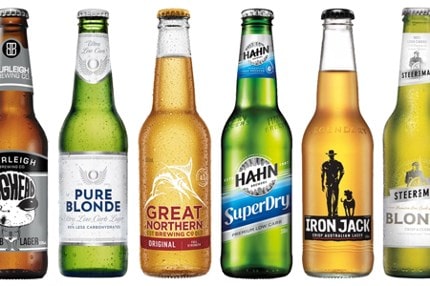 Is your Dad a beer or cider drinker? Then why not tell him exactly how much you love him this year with a slab of quality beers? Whether your Dad's a Carlton Draught, Corona or Peroni guy, there are affordable options available that Dad can enjoy. MyDeal even has all the popular Australian made beers, including Melbourne Bitters, the classic VB and much more. Just like wine, it's a fantastic way to relax Dad this year. You can't go wrong!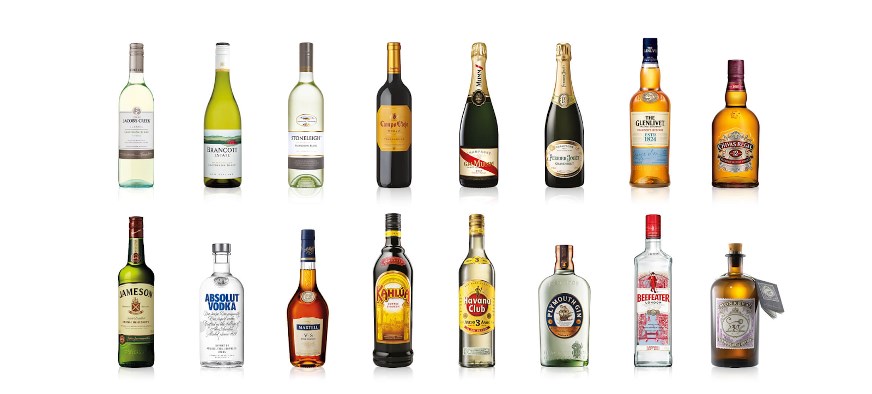 Or perhaps your Dad prefers spirits like whisky or tequila. Then the perfect gift idea for him is a new quality bottle of his favourite liquor. Available at affordable prices, you can choose from options like Jack Daniel's Tennessee Whiskey, Captain Morgan Spiced Rum, Johnnie Walker Gold Label Reserve and much more.
If your Dad loves a good cocktail, why not help him make the classic espresso martini with bailey's liquor? Delicious and fun to create, your Dad will love making and enjoying this gift with you!
Gifts You Can Enjoy With Your Dad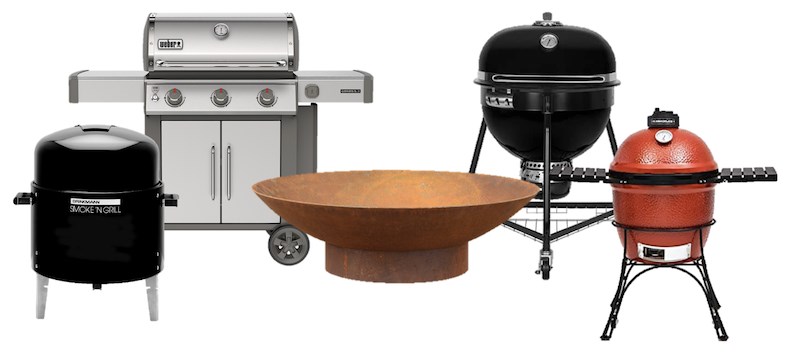 Spending time with your Dad is the greatest gift you can give your father, one that he'll really appreciate. So why not get him a present that you can spend countless hours enjoying together? A gift like: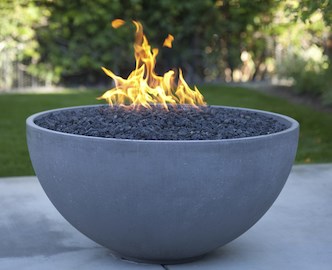 Who doesn't have fantastic memories of roasting marshmallows on a fire? Well, why not create more with an outdoor fire pit for your Dad. A firepit can be used in every season and is a more affordable way to warm up than a heater - now which Dad wouldn't love that?
There's nothing quite like the warm feeling of fire against your fingertips, so why not help Dad get some quality outdoor time and create memories as a family? Available in various styles and colours, they're durable, practical and easy to use - suitable for all Dads.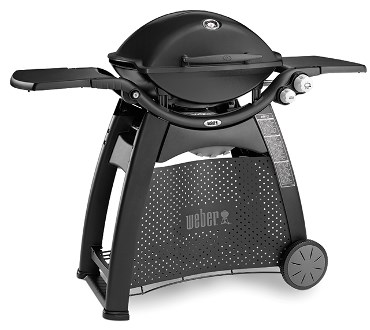 A BBQ is a great way to bring people together and is perfect if your Dad loves hosting parties. Everyone loves a good BBQ no matter the season, and they're super simple to use. So no matter who your Dad is or his cooking ability, he'll be able to create yummy foods and snacks for everyone!
Relish spending time together and upping both your cooking skills with an affordable BBQ. There's a range to choose from with different cooking options, quick heating capabilities and unique styles to match any outdoor space! Get a gift that will completely shock Dad this year with a new BBQ, perfect for the whole family to enjoy.
Does your Dad have a small backyard or outdoor space? A smoker is a versatile alternative to the BBQ that's portable and commonly more affordable too. The cooking apparatus simmers products in a safe, smoky environment to create delicious foods. There are many types too - so you can find the right one your Dad will love. Whether you reckon he'd prefer a concrete oven version or a small one for camping. Just like a BBQ, it's a perfect way to spend time with your Dad and create lasting memories you can look back on fondly.
Get all the essential gifts for your fatherly figures, guaranteed to impress at MyDeal. Whether you're unsure of what to get your Dad this Father's Day or need a last-minute gift idea, MyDeal is your one-stop-shop for all your Dad's daily needs. Check out our detailed list HERE. Plus, we'll deliver all your items directly to your doorstep - there's been a more convenient place to buy!
FAQs
When is Father's Day in Australia?
Although the specific date of Father's Day does change every year, it always falls on the first Sunday in September. In 2021, it will be celebrated on the 5th of September in Australia.
What Is Father's Day?
Father's day is exactly what the name suggests; a day dedicated to celebrating and spending time with your Dad. Introduced by the US, the day honours Dads by giving them thoughtful presents and having a celebration.