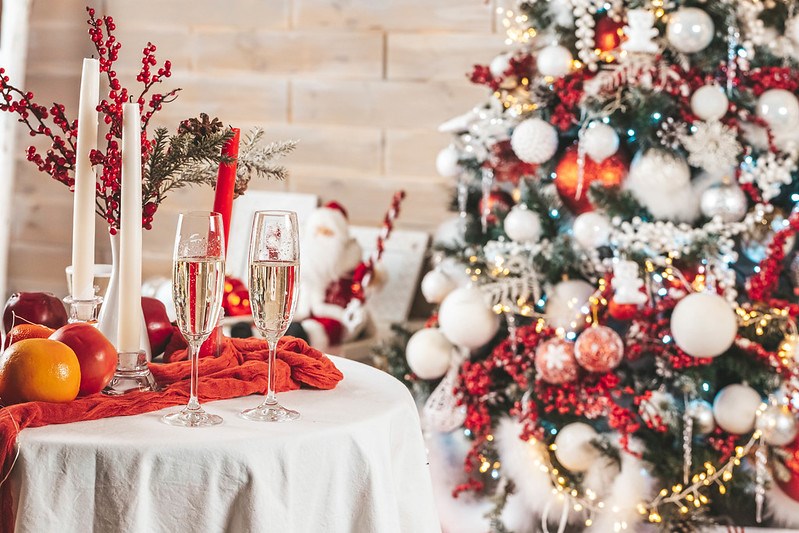 December has already begun and you haven't planned anything for Christmas? It's fine, you still have plenty of time. Whether you are planning a big family Christmas dinner, a party with friends or an office Christmas party, this Christmas party checklist will help you organise everything in time. Discover how to plan a Christmas party checklist and organise a Christmas dinner or party that is truly unforgettable.
1. Start Organising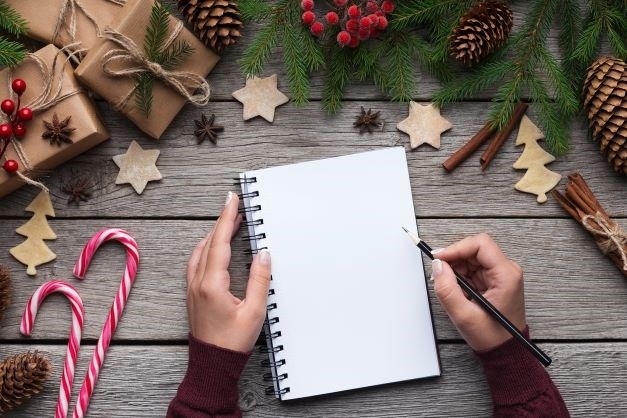 If you haven't already started planning for your Christmas party or dinner, now is the right time. Having a clear idea of what kind of party you want, how many people are going to be there and what sort of preparation you need to do before the actual day, is very important.
Make a list. This may sound very old-fashioned to you but lists can come in very handy when it comes to organising Christmas parties. Whether it is a family gathering or an office party, there are too many things that need to be planned out beforehand. Hence, separate lists for different tasks is your best shot at getting everything done on time.
Separate Lists for Separate Tasks
When making a list ask yourself the most important and basic question that is, how many people are going to be coming? A well-defined guest list will allow you to plan things such as venue, seating, food, etc. Whether it is your family, friends or employees, send out an invitation as early as possible. Once you are sure of the guest list then it is just a matter of dividing up the tasks. You can make a list of tasks to do before the party such as cleaning, decoration, deciding the menu, food preparation and more.
2. Planning a menu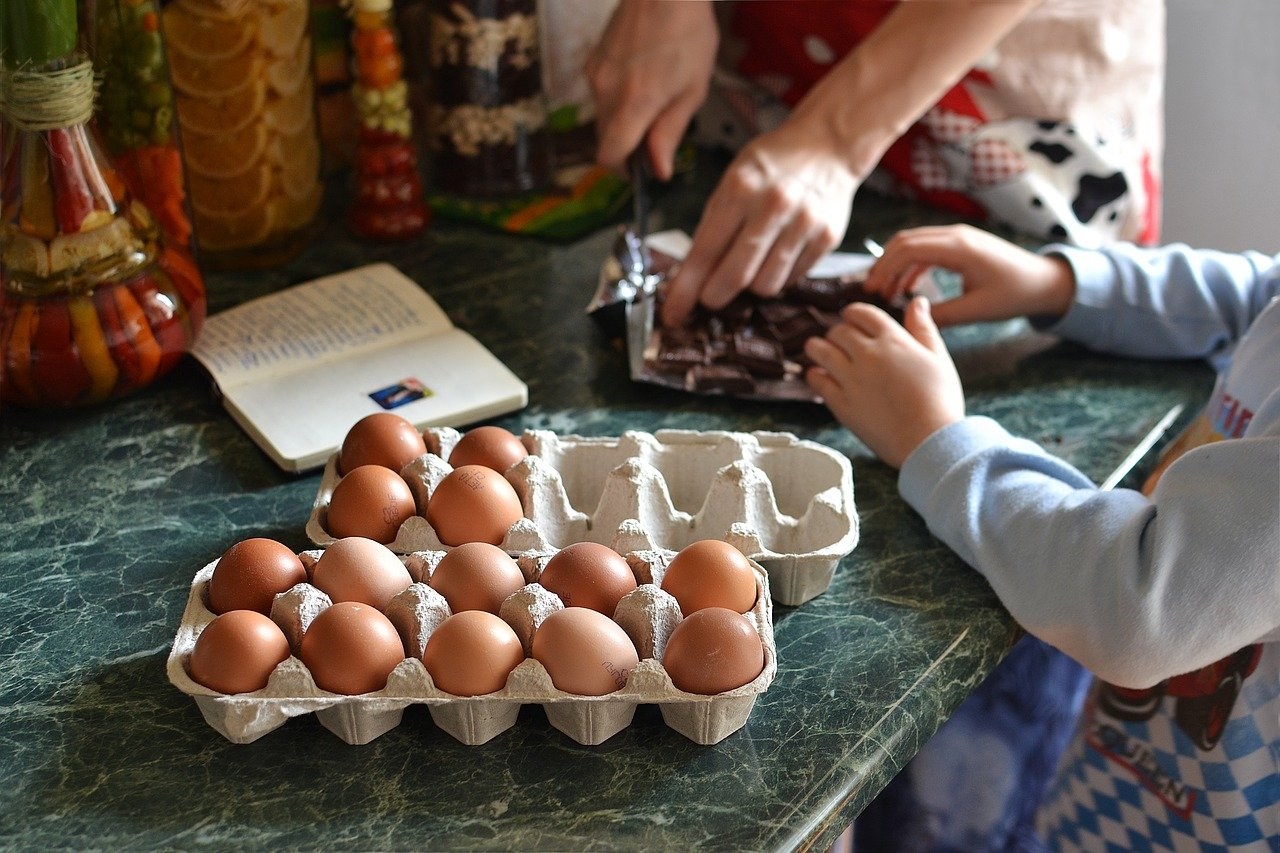 This is by far the most complicated task of the whole process. If you are wondering what to cook for Christmas dinner then take these steps. You have to take into consideration family traditions (if it's a family event) along with the dietary conditions of the people attending. We recommend planning out a menu that does not take up too much of your time. While office parties usually involve some form of catering, family Christmas dinners or parties would mean spending hours in the kitchen.
So, plan out a menu and order the ingredients at least two weeks in advance. This way you can prepare things before schedule and store them in the fridge or freezer, saving you a lot of time on the day of the party. Furthermore, if you are planning on baking sugar cookies, gingerbread or Christmas cake, now would be a good time to start. Baking requires a lot of ingredients and can be quite messy. So, get it out of the way two-three weeks before Christmas and serve it on the day.
Cooking Equipment
If you are asking yourself how to do Christmas dinner for many people, get the right equipment. Planning a Christmas barbeque with your friends and family? A good barbeque grill is a must-have. Make sure that you have a barbeque that is big enough to grill a reasonable amount of things at one go. Always have a couple of tongs ready to flip the meat on the grill - just one pair of tongs won't be enough, plus it's a great way to get your guests involved in the cooking process as well.
Baking dishes and serving dishes are very important. Since baking is quite common for Christmas, you need to have baking dishes that are big enough to accommodate a lot of food. You will be cooking for a group of people, so it is better to have dishes that are big enough to cook all the food at once instead of doing it in batches.
Serving dishes are also as important as they are a part of your Christmas decorations. We suggest buying serving dishes such as cake stands, wide base bowls, wooden or metal trays, etc.
3. The Ultimate Clean-up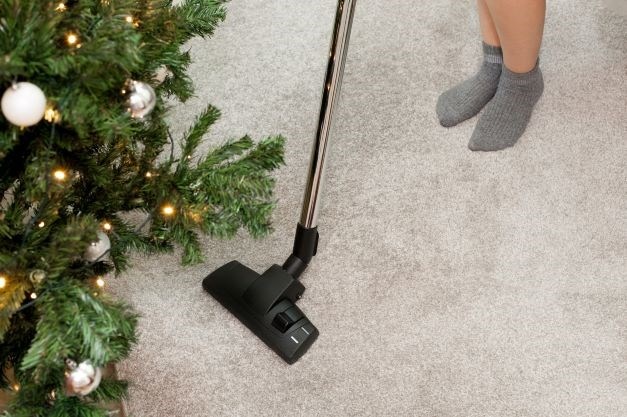 Preparing for Christmas requires a lot of effort on your part. But who says you have to do it all alone. Divide the job up between you and your family. Delegating tasks will make the cleaning easier and quicker. Before decorating your house in the jolly spirit of Christmas, a good clean up can help you de-clutter your house and your head. You need to make sure you have enough space for a Christmas tree and all that comes with it. Furthermore, if you are planning to decorate your entire house for Christmas, a good vacuum and mop all around the house will do the job.
4. Decorate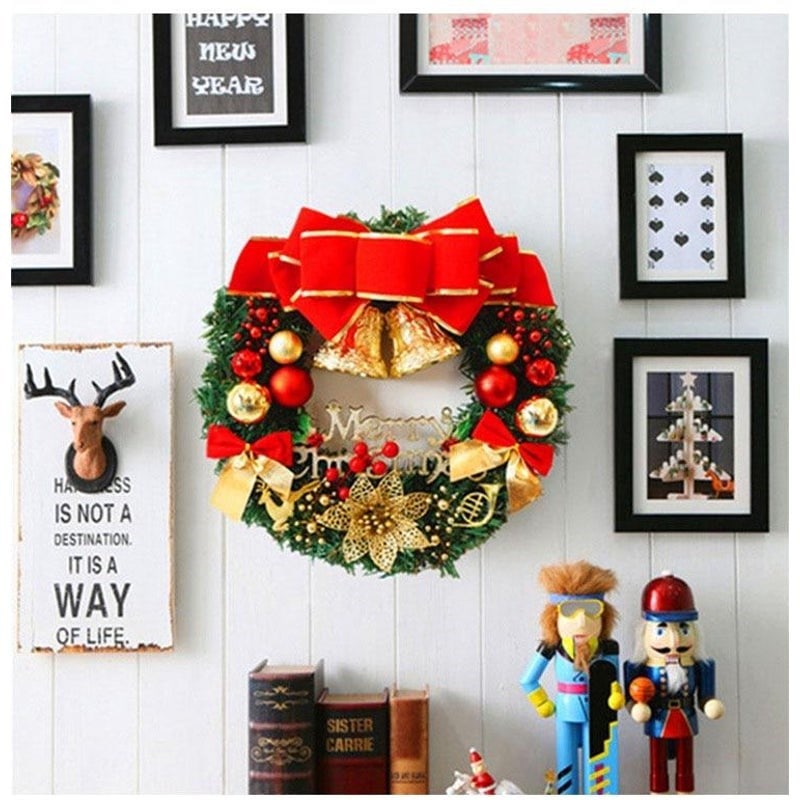 After the house has been cleaned the next step is to get on with the decorations. You can go in any direction when it comes to Christmas decorations. The traditional Christmas decorations would include the Christmas tree, mantlepiece and maybe the outdoor area of your house. Nowadays many people prefer to decorate their houses on Christmas in specific themes. The themes can range from simple ones to extremely detailed ones. Here is a list of some of the themes you can try out this year-
A White Christmas- Transform your house into a snowclad wonderland. Cool colour tones such as blue, silver and white are the most prominent in these Christmas decorations.

Christmas Around the World- Celebrate Christmas traditions from different countries. You can find a huge variety of decorations that are country-specific online and offline.

I Hate Christmas- A Grinch themed Christmas is a popular theme. Decorate your house Grinch style or don't decorate at all, the Grinch might prefer that.

Movie Theme- Recreate scenes or parts of a Christmas movie of your choice and have your guests wear movie-related costumes.
5. Let Your Guests Handle it!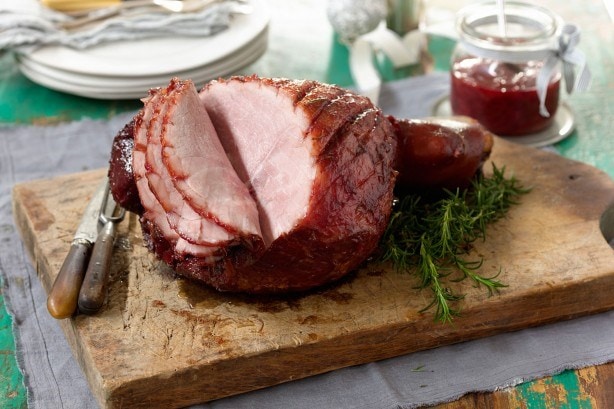 House parties can be very hectic especially if you are handling everything from cleaning and decoration to cooking. Since you will be inviting your loved ones to the house why not have them contribute to the party as well? Potlucks are a popular choice when it comes to Christmas dinners and parties. This way you are not the only one doing all the cooking and spending hours in the kitchen to get dishes out. Just lay out a big table for everyone to place their dishes on and provide your guests with the tools to consume all that yummy food.
When it comes to drinks, you cannot have something for everyone. Let your guests know that they are free to bring their own choice of alcohol. Asking your guests to contribute to the food and beverages for the party saves you time and money.
6. Big House Parties!
If you have a big house or are having a large-scale Christmas party at a separate location, you need to organise a few things beforehand. Whether it is a big house party or an office party, you need to book the venue first. Finding a venue closer to Christmas day is next to impossible, so do it a couple of weeks before the actual day. Once the venue is decided hire your DJ, catering service, make seating arrangements and book any major decorative pieces. This is something you need to do by the first week of December because if you're any later than that, it will be very difficult to organise a good Christmas party.
Christmas, Christmas Time is here!!
The most important thing you need to remember is to have fun. Christmas is a time to have a good time with your family and friends. Whether your preparation for your Christmas is perfect or not, at the end of the day you will have all your loved ones with you under one roof. Don't stress yourself too much in trying to throw the best Christmas party in the neighbourhood. Just plan ahead and on the day itself, relax and enjoy!