Are you hunting for a new mattress? Have you considered a waterproof type? Whether you have kids, pets or enjoy sipping your morning coffee from the comfort of your bed, a waterproof mattress will be there to protect against any potential spills or messes. With a supportive frame and a quilted cover, it offers the same comfort as a traditional mattress with the bonus of being water repellent.
This comprehensive guide offers tips, tricks and valuable insight to ensure you find the perfect waterproof mattress for your sleeping needs.
Why Is A Waterproof Mattress A Good Choice?
A water-repellent bed has many appealing benefits that make it a quality, long-term investment for your bedroom. Including:
1. Protects against stains and messes: This is its most appealing feature. As the name suggests, a waterproof mattress repels any water substance that comes in contact with the bed, making it easy to clean and less likely to develop stains.

2. A Healthy choice: Because it repels dust, dirt, water, sweat and odours, the waterproof mattress is a very healthy choice.

3. Reduces the risk of dust mites: With a barrier layer inside its membrane, the waterproof mattress also repels common bed bugs such as dust mites. These microscopic bugs are very unhygienic and can affect your health. However, with a waterproof mattress, the likelihood of getting an infestation of dust mites is minimised, better for your health and wellbeing. For even greater chances of keeping dust mites out, consider a latex-waterproof mattress.

4. Breathable: Whether you buy a spring-waterproof or a latex-waterproof mattress, they'll ensure you keep cool all night long with their breathable design and proper airflow capabilities.

5. Highly durable: Because a waterproof bed protects itself against standard mattress-related issues such as dust and dirt, it's very sturdy and practical.

6. Long-term investment: A waterproof mattress is an excellent, long-lasting choice. It's protective and durable, which can last well into the future with proper care.
What Is A Waterproof Mattress?
A waterproof mattress is precisely what it sounds like, a bed specifically designed to repel messes, spills, dust and dirt. Not only is it very resilient and protective, but the bed is also very comfortable to sleep in. A waterproof mattress combines the features of many different bed types, including spring and latex, to create a suitable bed for many individuals.
Who Is A Waterproof Mattress Good For?
A water-resistant bed is a fantastic choice for:
- Those who get hot while they sleep

- Children or toddlers

- Night snackers

- Anyone with pets

- Elders

- Anyone who wants a really protective, durable mattress
The Common Construction Of A Waterproof Mattress
Generally, a waterproof mattress has three separate layers.
The first layer is quilted with plush material for comfort, attached to the top and bottom of the mattress so that you can flip it for even use. This layer is thoroughly absorbent and repels water from its surface.
The second layer is generally foam padded for proper support. The med-firm level is highly dense and constructed with foam cushioning that provides a barrier of comfort with a combat design to reduce bugs, dust, and dirt infestations.
The final middle layer is filled with either springs or latex foam, depending on the type you buy. Both are used for added support and comfort as well as to help it stand up under general wear and tear.
Different Types Of Waterproof Mattresses
A repellent bed has two unique inner section options to suit different needs, but both are highly protective, durable and comfortable.
1. A Coiled or Spring Middle: A waterproof spring mattress is the most common type. It's made with coils in the centre and covered with a waterproof cover. It is the more affordable option and generally comes with Bonnell springs, the first and most common spring on the mattress market. They're breathable, comfortable and evenly distribute weight for a relieving sleep.

2. A Foam Middle: The other alternative is a waterproof foam mattress. Commonly made with a latex material, these beds are just as comfortable, supportive and protective as a waterproof spring bed; however, they're more natural and the healthier choice out of the two. It's better at absorbing motion and free of springs which means it doesn't creak or disturb you while you sleep. Although, it's typically more expensive than a spring waterproof mattress.
Innerspring vs Pocket Spring
If you've been searching for a new mattress, you've probably come across the terms innerspring and pocket spring. These are types of bedding found in the traditional spring mattress, hybrids and, of course, waterproof beds. Although they sound very similar, inner and pocket springs are uniquely different to cater to alternate needs.
Innerspring: This is the most traditional way of using springs in a mattress, and it's also the more affordable option. It offers generalised support with a durable design of interconnected springs. However, it can sag over time as the springs loosen with wear – great though if you're a stomach sleeper.
Pocket spring: While a pocket spring mattress offers the same comfort level as the innerspring, it provides more targeted support. It gets its name from the fabric pockets the springs are placed into before they're attached to the bed for an even sleeping experience. Although the pocket spring commonly costs more, it's got a lot of bounce and is excellent for individuals who sleep in tons of different positions.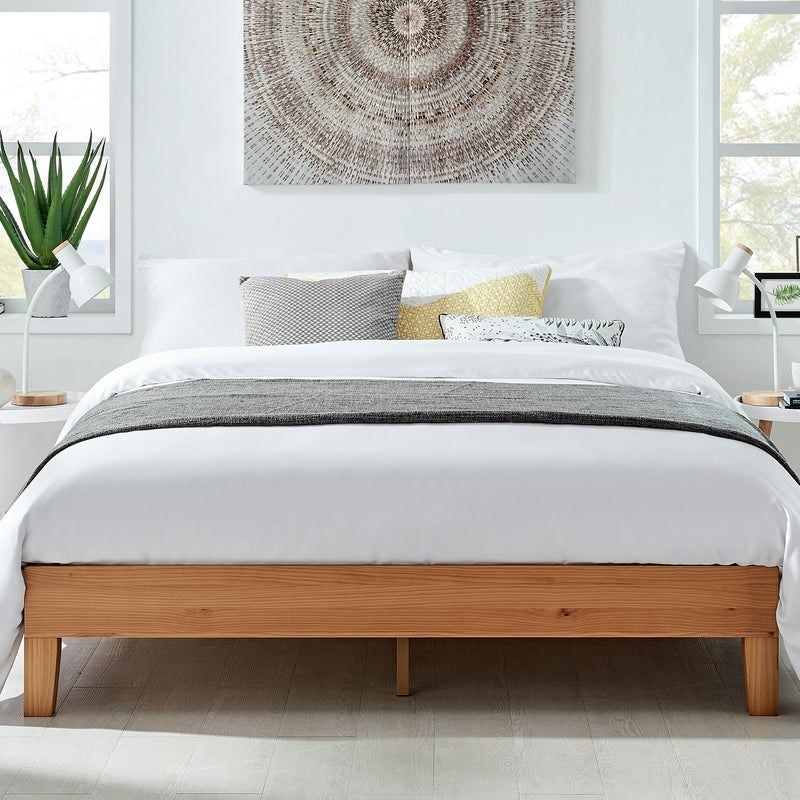 Size Matters
Like every other mattress, a waterproof bed comes in different sizes, including single, king-single, double, queen and king. The size you pick depends on where you want to place the mattress and who it's for.
- King 183 x 203cm

Ideal for families. If you're looking for a spacious waterproof mattress that caters to your whole family, you should opt for a king bed.

- Queen 153 x 203cm

Perfect for couples. Only slightly smaller than the king, the queen mattress offers a lot more space than the double, ideal for spreading out by yourself or with a partner.

- Double 137 x187 cm

Great for a guest bedroom, teenagers or individuals. Spacious yet able to fit in tight spaces, the double size bed is a practical choice that's affordable too.

- King Single 106 x 203cm

Perfect for children or small guest space. If your child has outgrown their single bed but isn't quite ready for a double or queen, a king-single is a fantastic, space-saving choice.

- Single 92 x 187cm

Ideal for toddlers. If your baby has outgrown their crib, then you should consider choosing a single mattress. With lots of room available for future growth, it's a fantastic long-term investment that leaves plenty of space for playing and creating memories in their bedroom.
Waterproof Mattress vs Waterproof Mattress Protector
If you're considering a liquid-resistant mattress, then you've probably discovered you can also buy waterproof mattress protectors. Both have a resilient design that holds up under spills and messes; however, they're both vastly different. Consider the following elements before deciding which one is best for you.
Unlike a waterproof mattress, a protector is a removable sheet cover placed over the top of any type of bed. Similar to the waterproof mattress, it's meant to shield and protect against spills with the added bonus of being removable. So, you can simply place it in the wash to clean it.
However, unlike the mattress protector, a waterproof mattress is seal proof all around for the ultimate protection. It's also more secure and doesn't move around as a mattress topper can. Therefore, it's commonly more comfortable and requires minimal maintenance. It is a long-term investment that allows you to save money in the long run.
If you are considering buying a protector rather than a mattress, consider buying two, so you have one while the other is in the wash. If you turn a lot in your sleep, you may want to avoid a mattress protector for your comfort.
Price Of A Waterproof Mattress
Mattress prices differ depending on the size, type, material and where you buy it from. You can purchase a custom bed for $5,000 and above, but quality versions that are just as supportive can cost as little as $100.
At MyDeal, we aim to bring our customers the best quality mattresses at affordable prices we know they'll absolutely love. So, you can buy a waterproof mattress no matter your budget.
Consider A Warranty
Although this may seem like an obvious step, it's usually an overlooked one.
It's absolutely crucial your mattress comes with a warranty for your protection and the bed's. If your mattress doesn't have one, chances are, it's of a poor standard that the seller doesn't stand by. Therefore, you should always ensure your chosen mattress has a warranty with a minimum of five years attached to it.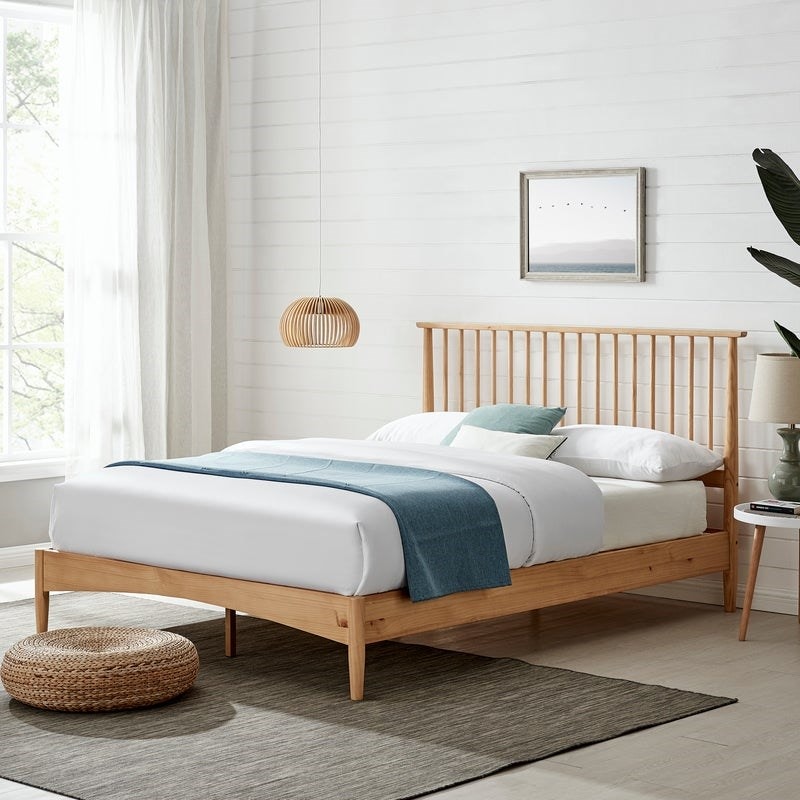 Although there's a variety of mattresses out there to choose from, a waterproof version is an excellent, long-term solution sure to ensure you feel comfortable and supported. Now that you have a better understanding of a waterproof mattress, you can find the right one to suit your sleeping needs.
Conveniently, MyDeal offers a wide selection of waterproof mattresses online. They're affordable, comfortable and entirely Australian made and owned. Check out the range today and receive free shipping for your convenience.
If you'd like to explore other mattress options, MyDeal also has detailed buying guides for Memory Foam, Latex & Spring Mattresses.
FAQs
Are All Mattresses Waterproof?
This is a common misconception about mattresses. Put simply, no. Not ALL beds are waterproof; in fact, most aren't. While the most common types of mattresses such as spring, latex and memory foam can be durable, they don't actually repel water. The only kind of mattress that does this is a waterproof one. It's specifically designed to keep not just water out of your bed but also dust, dirt, odours and sweat.
How To Protect A Mattress From Accidents?
The best way to protect your mattress from accidents is to invest in a waterproof mattress or protector. A waterproof mattress repels liquid substances, which makes it a fantastic choice for children or elders. A mattress protector does the same thing but more affordably with the added benefit of being removable. Ensure you look for a mattress protector that repels water, and then all you have to do is wash it after the accident occurs.
Do waterproof mattresses make you sweat?
Unlike memory foam mattresses that absorb more heat than any other type, a waterproof mattress is highly breathable, and DOESN'T make you sweat. Whether you're buying a latex version or a spring, both have a breathable design that allows air to flow freely between its spacious design. For the ultimate airflow, consider the spring-waterproof mattress type.
Can You Wash A Waterproof Mattress Cover?
Yes, you can wash any type of mattress cover depending on its care instructions. With most styles, you can simply remove them from your mattress and place them in the wash to erase any dust, dirt, stains, or messes. Just remember to read the instructions carefully so you don't damage the cover's integrity at all.