Buying a new mattress isn't as easy as picking the first one you see online; there are many factors to consider, and with such a variety to choose from, it can be overwhelming. But if you're searching for a latex mattress, you've already made a fantastic choice.
Why Latex Is A Good Choice
Buying a latex mattress is a quality investment. The incredibly plush bed has many appealing qualities to help you get a quality night's rest.
Some of the main features of a latex mattress are:
- It's natural: Whether you're buying a synthetic latex mattress or a 100 per cent natural latex mattress, these beds carry fewer chemicals than spring mattresses and are less likely to develop dust mites.

- Contour to your body: Just like a memory foam mattress, the latex cradles the body. This means that no matter how you sleep, you'll be comfortable and supported all night long.

- Eco-friendly: If you're trying to be more environmentally conscious when you purchase items, the latex mattress is a great choice. Commonly, the bed is made out of the sap from a rubber tree in an eco-friendly process.

- Carries Less smell: Over time a mattress can begin to smell if not cleaned properly. However, this isn't the case with a latex mattress that carries a natural odour and is free of any chemicals.

- Provides pressure relief: Latex moulds to your body and has a buoyant feel for proper support and cushioning. Great if you suffer from back, neck or shoulder pain.

- Extremely durable: Because it's naturally made, the strong material can last a long time if properly cared for and protected.

- Arguably the superior choice: Because it supports so many sleeping styles, offers tons of health benefits and appealing features, people commonly state that the latex mattress is the best all-around choice.
So how do you know which type of latex mattress is right for you? Don't worry, our comprehensive guide is full of tips and tricks that will make buying your latex mattress a piece of cake.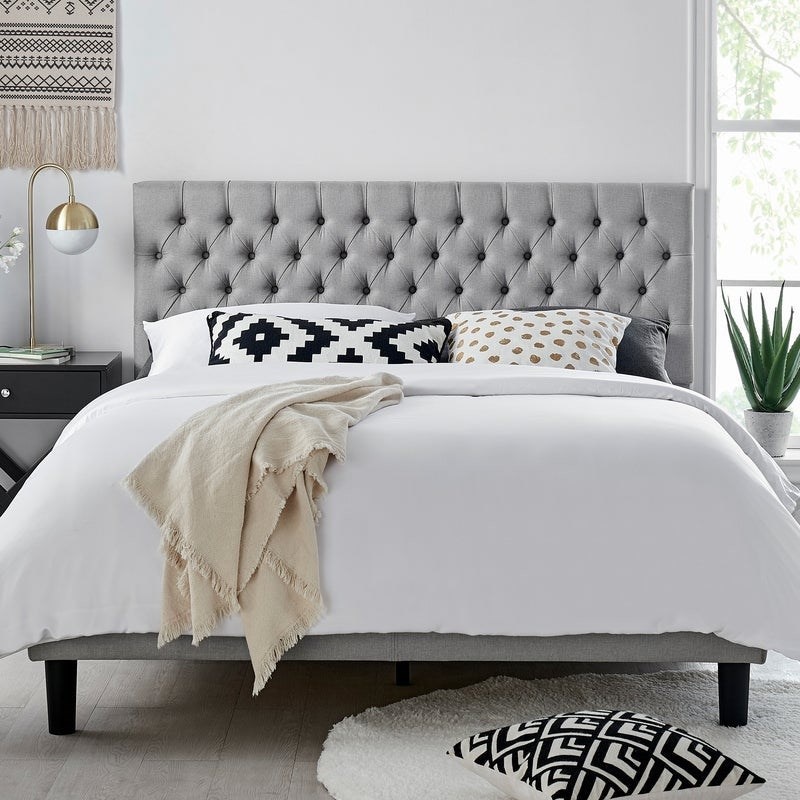 What Is Latex?
First, it's crucial to understand what latex is so you can decide if it's a suitable material for you.
Latex is a milky substance found in rubber plants that becomes a solid form when exposed to air. The material is used to make gloves, balloons and, of course, mattresses.
It's naturally processed with biodegradable ingredients and renewable resources.
Latex is an eco-friendly alternative that's incredibly comfortable, supportive and comes in three styles: natural, synthetic and blended.
Who Is A Latex Mattress Good For?
Anyone who:
- Is looking for a long-lasting and durable mattress

- Suffers from allergies or health conditions

- Is too hot at night

- Is trying to be environmentally conscious

- Suffers from joint pain

- Has a partner
Note: It's a perfectly balanced mattress that has incredible qualities to offer. So, it's worth considering no matter who you are.
Does Your Mattress Require An Update?
There is no one answer to this. The period your mattress can last depends on how you maintain your bed. The better care you give your mattress, the longer you can go before replacing it.
Generally, they need to be swapped every six to eight years, making them a long-term investment worth every dollar you spend.
The Types Of Latex Mattresses
1. Natural Latex Mattress

As the name suggests, this style of mattress is 100% naturally made and created. It is arguably the best type of latex mattress. In the process of harvesting latex, which is similar to harvesting maple, a milky sap (the latex) is produced and then turned into a multi-layer latex mattress. The process is entirely eco-friendly and doesn't require chopping the rubber trees down. In fact, they can continue to produce the sap for up to 20 years.

The natural material is highly breathable, resilient and durable. Because of this, it often lasts longer than other materials.

2. Synthetic Latex Mattress

Although this mattress type contains latex materials, it's not the same as a natural mattress. The synthetic bed doesn't come from rubber trees but is commonly manufactured from a rubber called styrene-butadiene rubber (SBR).

Although it has the same properties as a natural latex mattress, it's artificial, and the process takes less time. It also costs less than a natural latex mattress.

3. Blended

These latex mattresses are a popular balanced choice that offers the same quality as a natural mattress at a synthetic price. It's a blend of natural and synthetic latex that provides consistent support and comfort.

The ratio levels differ depending on the manufacturer but commonly, it's 60 per cent synthetic material and 40 per cent natural latex.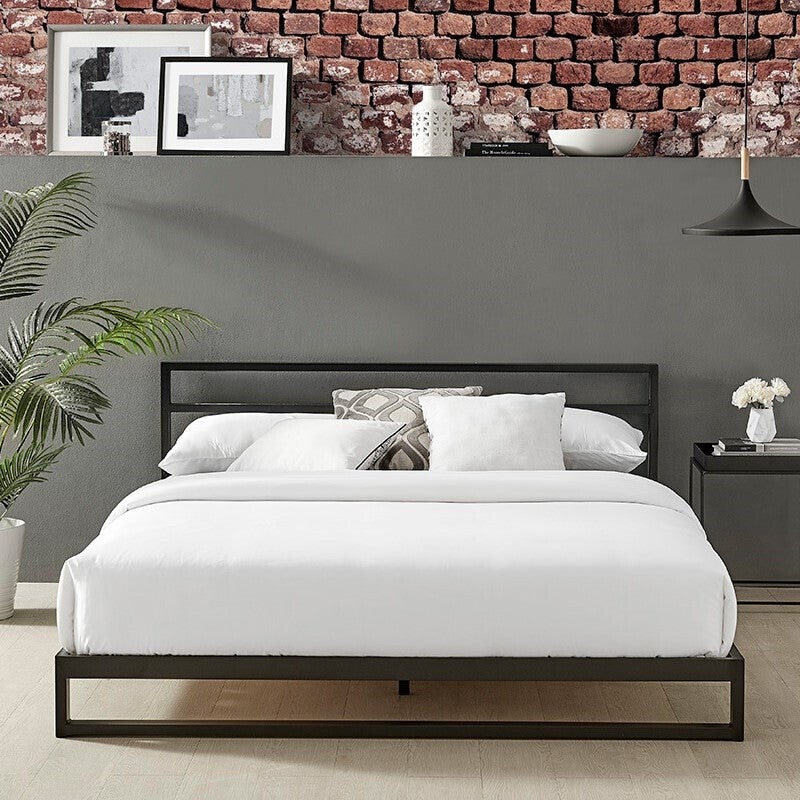 Latex Vs Memory Foam
These two mattresses are commonly compared yet different. They both offer various benefits the other doesn't, which one you choose depends on your preferences.
The latex and memory foam mattresses differ in terms of responsiveness, contour and bounce. The memory foam mattress slowly contours to your body and moulds to its exact shape. In contrast, the latex mattress sinks to your body type with the ability to bounce back.
The latex mattress is excellent for resisting sagging, whereas memory foam offers a plusher feeling. Although the memory foam bed is cheaper, the latex mattress is more responsive and buoyant because of its natural properties.
Common Mistakes About Latex Mattresses
- They're too expensive: Because it's made from natural materials and has so many benefits, people tend to assume latex mattresses cost too much. But that's simply not true. Yes, premium, customised versions of the natural latex mattress can cost anywhere between $5-10K. But there are thousands of affordable ones available; the exact price just depends on what type of latex mattress you buy and where you buy it from.

The average high-quality latex mattress retails for $1-3K, but you can buy a quality natural or synthetic latex mattress for under $500 at MyDeal.

- They feel too firm: There's a common misconception that latex mattresses are too firm, but that's simply not true.

Like every other mattress, when you first bring it home, especially if it's a mattress-in-a-box, it will seem firm at first. But they just need some time to break in; after a month, you should feel like you're sleeping on a cloud.
Consider The Firmness Level
Every mattress has a different level of firmness to cater to unique sleeping patterns and styles. The same goes for latex mattresses, whether that be a natural, blended or synthetic one. The different levels of firmness are plush, medium-firm and firm.
How do you sleep? On your back, your side or your stomach? This is a crucial question to consider when deciding on what firmness level you should choose.
- Firm

Stomach sleepers.

If you sleep face down, you'll need a mattress that supports your back and neck every night. A firm latex mattress aligns your spine and relieves pain.
- Medium-Firm

Back sleeper or combination sleeper.

If you move around a lot in your sleep or lie flat like a plank, then you should invest in a medium-firm latex mattress that contours specifically to your back and comforts your spine. This perfectly balanced bed has a rigid backbone that aligns with a variety of sleeping styles and is the perfect choice if you sleep with someone else.
- Soft

Side sleeper.

Because side sleepers rest on many essential joints, it's crucial to consider a mattress that moulds to those points and supports them correctly, which is exactly what a soft latex mattress does.
Other things to consider:
- Your comfort preference. This is the number one thing to consider when choosing a firmness level.
Suppose you want extreme support that cradles your body all night long, then you're best off with a firm latex mattress. That is as long as you don't sleep on your side. If you're after that sink-in feeling, then you're better off with a plush mattress.
- The ILD. Indentation Load Deflection (ILD) refers to the measure of softness or firmness of the latex mattress. A general rule of thumb is the higher the ILD, the firmer the latex will be.
- Your weight. If you choose a mattress that's too plush for your weight, it could do more damage rather than add relief to your spine, neck and back.
- How it's processed. The latex mattress is processed in two different ways to tailor to unique sleepers.
Dunlop = This is the traditional way to process latex and makes for a firmer mattress, commonly used in the bottom base of the bed.
Talalay = This is the modern process of latex that's often used in the top layer of the mattress for extreme comfortability.
Consider The Pinholes
You may not have heard of the term 'pinholes' in mattress talk before, but if you're looking for a latex mattress, you won't want to forget it.
Unlike other mattresses, latex beds have a series of pin-sized holes punctured into their surface. Why? To provide proper airflow and hygiene. The convenient holes keep the mattress cool and allow moisture to move quickly rather than getting trapped in it. This makes them the best choice if you live in a humid environment.
The size and number of holes help determine the firmness level of the latex mattress; the level of comfort and support you get. Don't worry, you don't have to count all the pinholes to ensure you're getting the right mattress for you. It will stand out as the superiorly comfortable one.
Warranties
It is crucial that the latex mattress you choose comes with a warranty. It doesn't matter how cheap you can buy it for: if your bed doesn't come with a warranty, chances are it's of poor quality that the manufacturer doesn't stand by.
As a minimum, a mattress warranty should cover the first five years.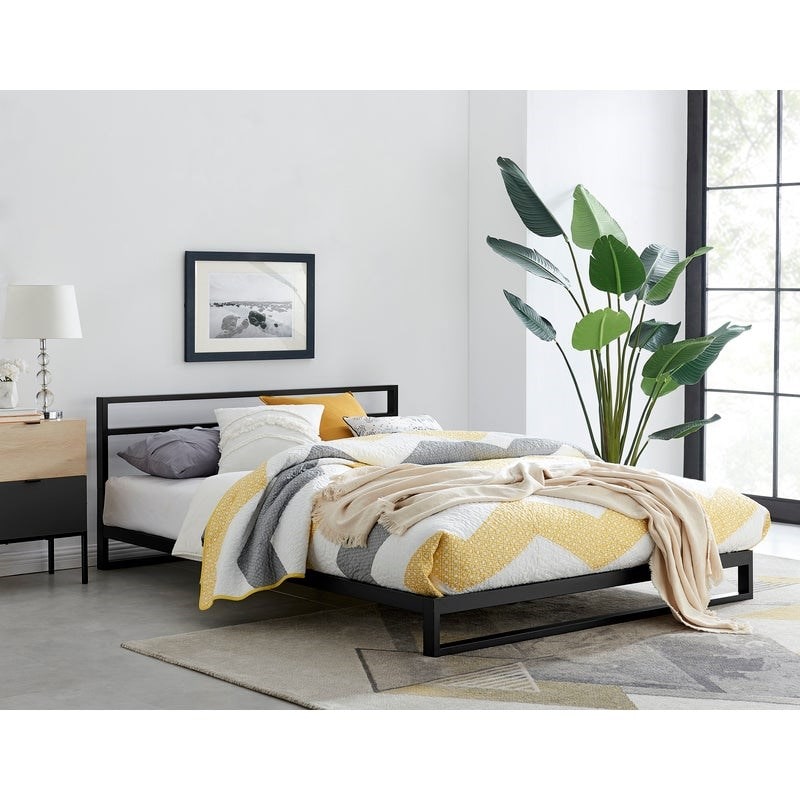 Now that you've got a better understanding of what to look for when you're searching for a latex mattress, you can buy one tailored to your exact needs.
Here at MyDeal, we have a variety of quality latex mattresses at incredibly affordable prices. You'll be shocked at just how affordable they are. Whether you need a queen-sized latex mattress or a euro top, we've got heaps of options for you online.
FAQs
Is the latex mattress safe?
Yes, the latex mattress is safe and great if you suffer from allergies or health conditions. It has a wide variety of benefits that make it a healthy choice. The hypoallergenic mattress has a compressed body that leaves less more for dust mites and dirt than a spring mattress does.
Commonly made naturally, it doesn't have any chemicals or toxins, and it's a very breathable material, making it a safe mattress option.
How do you store a latex mattress?
So, you're moving or need to put your latex mattress away for a while. Packing away a latex mattress or any mattress isn't as simple as putting it away somewhere; you have to wrap it up to ensure it stays clean and is waterproof. So even if the place you're storing it gets folded or wet, your mattress will remain clean and water-free.
To do so, you'll want to wrap it in plastic that you can make airtight (use tape to help you do this).
TIP = Keep the protective bag your mattress came in and store it away. It's perfect for slipping over the bed if you're moving or storing it.
If you're storing it for more than five weeks, ensure the mattress is left upright and not folded. This can damage the mattress's integrity.
Are Latex Mattresses Worth The Money?
Latex mattresses are most definitely worth every dollar you spend on them. That is as long as they meet your mattress requirements. They're the perfect option for any allergy sufferers, if you have back pain or sleep hot. They're a well-balanced mattress that offers many appealing qualities like breathability, good for your health, eco-friendly, extremely comfortable and supportive.
They also last a long time because it's a natural material, making them a quality long-term investment.
Can you flip a latex mattress?
In most cases, you can flip a latex mattress, BUT you don't have to. Yes, flipping and turning your bed is practical for all-around, even support.
However, the latex mattress was designed with layers that should bounce back every time you sleep on them. Therefore, you may not find you need to flip it as regular or if ever.
Can you put electric blankets on a latex mattress?
Yes, it's completely fine to put an electric blanket onto a latex mattress; it won't cause any damage to the bed if you use it correctly and as instructed.
It's good to consider buying an electric blanket with thin wires so you don't compromise on comfort.
Do latex mattresses get dust mites?
Commonly, it's a lot harder to get dust mites in your latex mattress than it is with a spring mattress. Because they are coil-free and have combated design, there's far less room for dust mites to get inside the bed.
It's even less likely if you have a natural or hybrid latex mattress. Its natural properties make it highly resilient against dust mites.