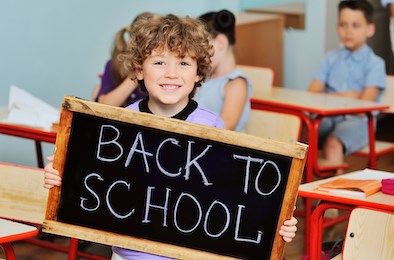 The beginning of another school year is fast approaching which means it's time to get prepared and gather all the right supplies. But with so many essential things to buy, especially if you have multiple children, this can be stressful.
Take the hassle out of getting ready for school and make shopping simple with our helpful supplies and preparation checklists. Whether your child is returning to school or continuing to learn from home, the right supplies and setup can help boost their productivity and make learning simple. Keep reading to find out the best ways to start school with a bang in 2022.
When Does School Go Back in Australia 2022?
Most schools head back to class in the last week of January or the first week of February, depending on the state you live in. In Victoria, schools will go back on Wednesday the 27th of January.
How To Be Prepared for Back 2 School
The best way to ensure your child is fully prepared and organised for a perfect first day is to prepare in advance. Being ready ahead of schedule will make it easier for your children to slip right back into the school routine without becoming overwhelmed. Below is a checklist to help you fully prepare for day one.
Tip: Although it might be easier to do things without your child, it's not always the most effective route. Children have opinions, likes and dislikes and it's worth consulting your child on what they may want before you buy. Taking your child shopping with you will ensure they're happy with their supplies and even more excited about starting school.
Back To School Essentials and Supplies
Once you've worked out what you need to do before school starts, you can put these plans into action.
If you're unsure of exactly what you need to buy, don't worry the checklist below has everything your child could need for school, no matter their age.
Tip: Save money by buying these items in bulk.
Tip: To get the most use out of a pencil case and save money, it's good to opt for a simple-looking pencil case rather than one that matches their current style.