If you're struggling to decorate your new coffee table or looking for a way to add more appeal to your living room – our top tips on how to style any coffee table are here to help!
Coffee tables are a dominant piece of living room furniture. They're generally situated in the centre of the room where they draw the most attention. Therefore, it's important you know the right way to decorate a coffee table.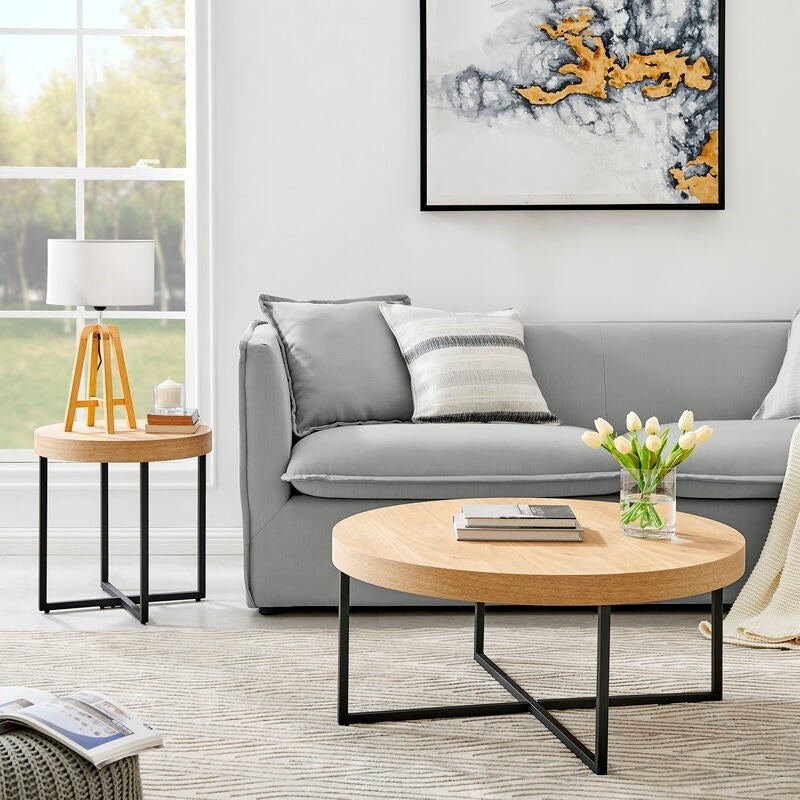 Decor Ideas You Can Include on A Coffee Table
What you choose to contain depends on your personal style. The most common items to class up your coffee table include:
- Glass vases

- Flowers

- Candles

- A stack of books or magazines

- Plants

- A decorative box

- Small, personalised items
Different decor can affect a space differently. Flowers can instantly brighten and add a statement piece to a living room, whereas a stack of books can create a clean, symmetrical look.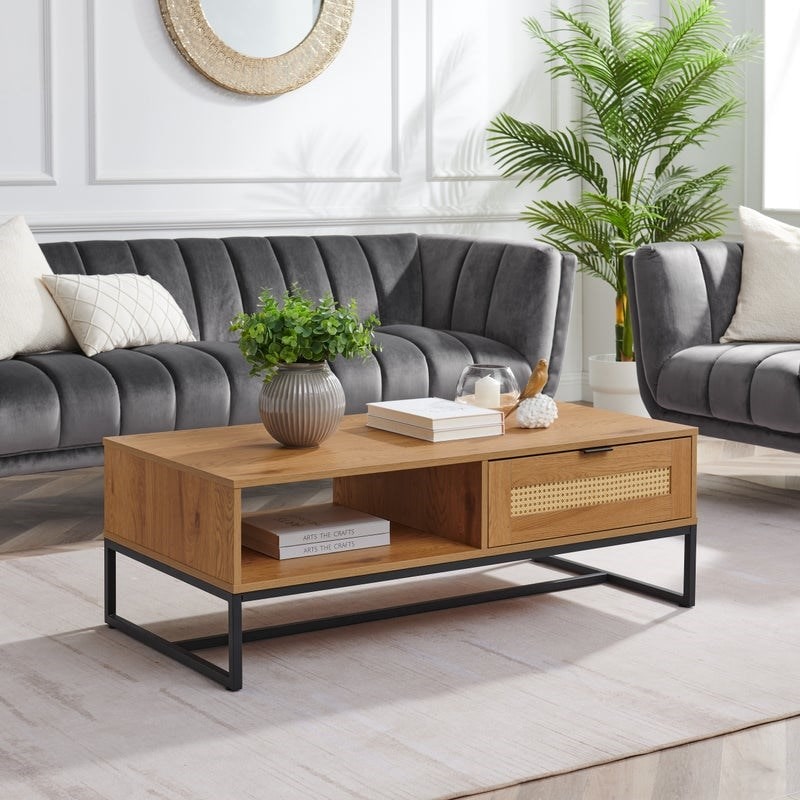 Keep Your Coffee Table Decorations Balanced
A table with identical items can clash and look out of place, which is why it's essential to balance your decor by including different shapes, materials, and colours - to create a visual masterpiece. Don't be afraid to play around with your items until you find the best fit and mix alternative styles and sizes.
To ensure you keep your coffee table decorations balanced - consider the following:
Maintain different heights
Include items of different sizes on your coffee table - like candles with a stack of books and a small plant. Avoid cluttering small pieces and super tall objects that might disturb people's view. Remember, you'll be viewing your coffee table from all angles, so ensure it looks good from every side.
Add personality
Styling your coffee table is the perfect opportunity to add a personal touch to your living room. Include unique objects that people wouldn't expect, such as a perfume bottle or your favourite small merchandise product. You can pair these products together with other items or place them on top of a stack - the choice is entirely yours.
Functionality
At the end of the day, your coffee table needs to be functional. If you overcrowd the surface, it leaves no room for your remotes, books or even feet. So, make sure there's enough available space to add items you use every day.
Tip: Do you have a bottom shelf on your coffee table? This is the best spot to place your books or magazines for proper styling and to reduce clutter.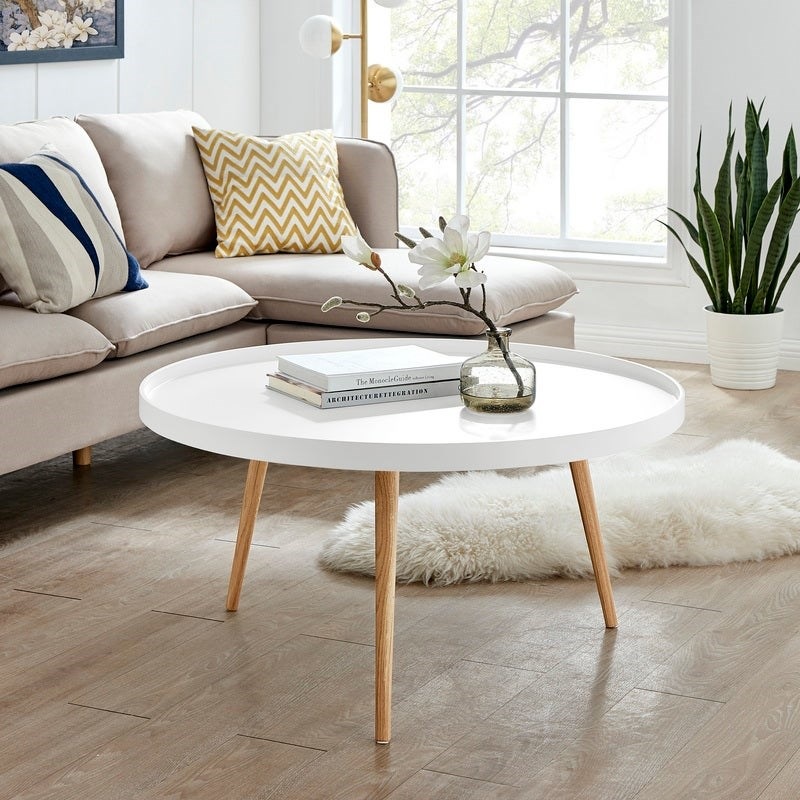 With the general tips covered, you can now work out how to style your coffee table based on its shape.
How To Style a Square Coffee Table
Decorating a square-shaped coffee table is relatively easy. These common types of tables should be broken down into sections for correct styling.
The best way to embellish your square coffee table is to space out your items into a triangle-like shape. This will create depth and add texture to the area.
If you have small items you wish to pair together, such as flowers and coasters, consider adding a tray and clutter them together. To create clean lines that don't overwhelm but rather balance and make the area practical.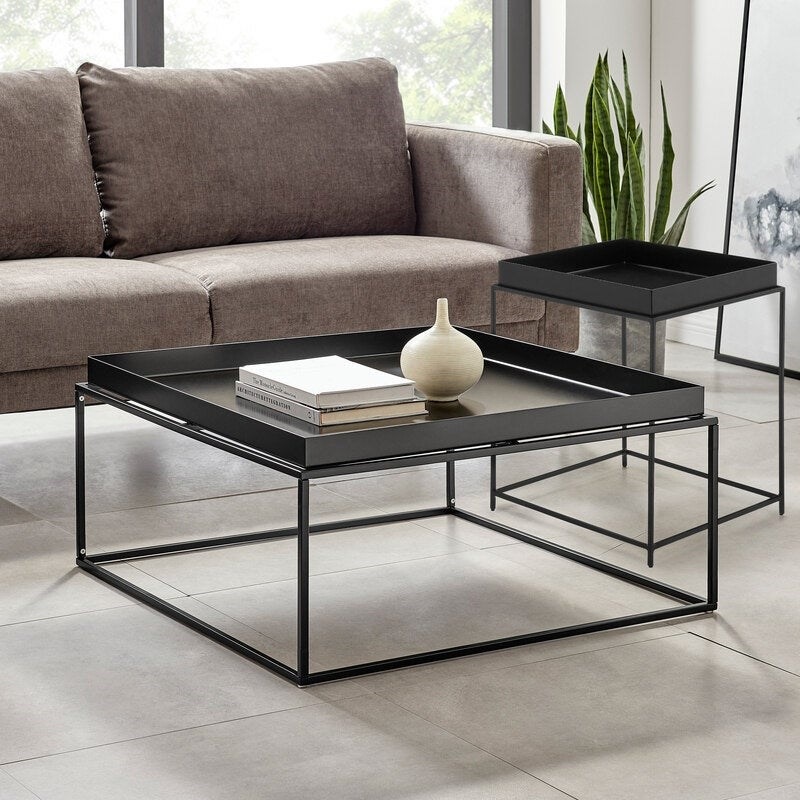 How To Style a Round/Oval Coffee Table
The general tip with rounded coffee tables is to stick to the rule of three - only include three decor objects compressed together in the centre of the table.
Round-shaped coffee tables usually have less room than square or rectangular types, so you need to be practical about how much space your chosen decor items take up. It's best to keep all your products in the centre of the table.
When deciding on what items to include, consider height rather than width – so the items don't take up too much surface area. For example, you could include a small plant in between a candle and a book.
To enhance the feel and add appeal, try also including geometric shapes rather than rectangular or square.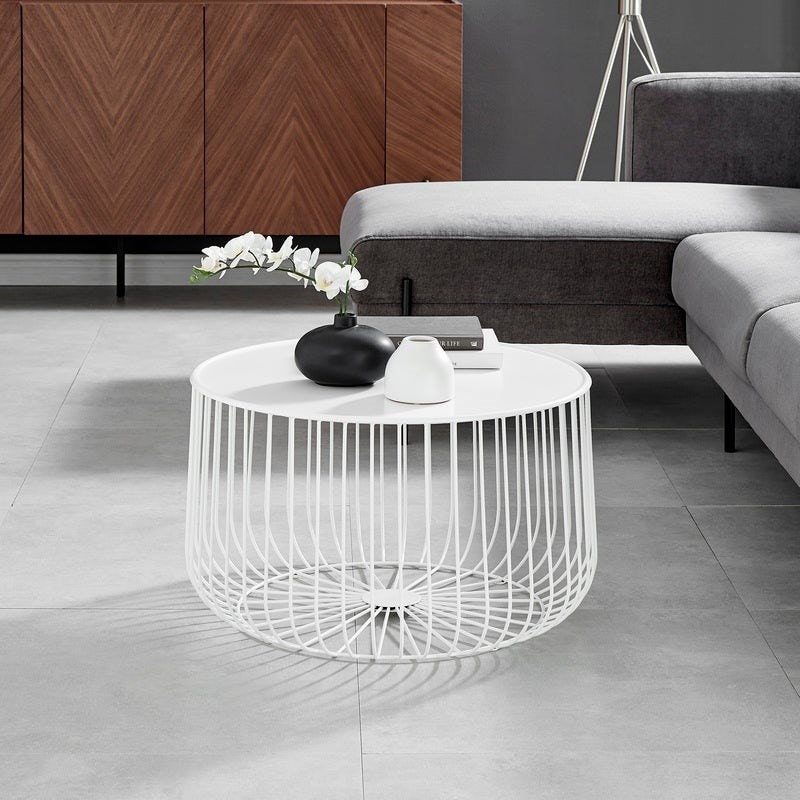 How To Style a Rectangular Coffee Table
Rectangular coffee tables have an elongated design that can seem impossible to style. However, breaking the surface into sections allows you to create a balanced and appealing look. Separate your chosen decor into three or four portions - They don't have to be equally spaced but separated to reduce the amount of empty room.
Start with your largest decor item and place it slightly off-centre. Then include two smaller pieces surrounding it.
Tip: Rather than choosing items that are identical, opt for two different pieces that have a corresponding feature between them such as colour or material.
While decorating, remember to create depth - have some items closer to one side of the table and some closer to the other.