The freedom to work from anywhere is no longer a distant dream. The rise of remote work and digital nomadism has revolutionized the way we approach our careers, enabling us to break free from the traditional office environment.

As more and more professionals are embracing the opportunity to work from anywhere, the sky is the limit, granted you have a few essentials. Whether you're a freelancer, a creative, a digital nomad or seeking a more flexible work environment with a great work-life balance, creating an efficient and productive setup is essential. In this blog post, we'll explore the key elements you need to work from anywhere productively and efficiently.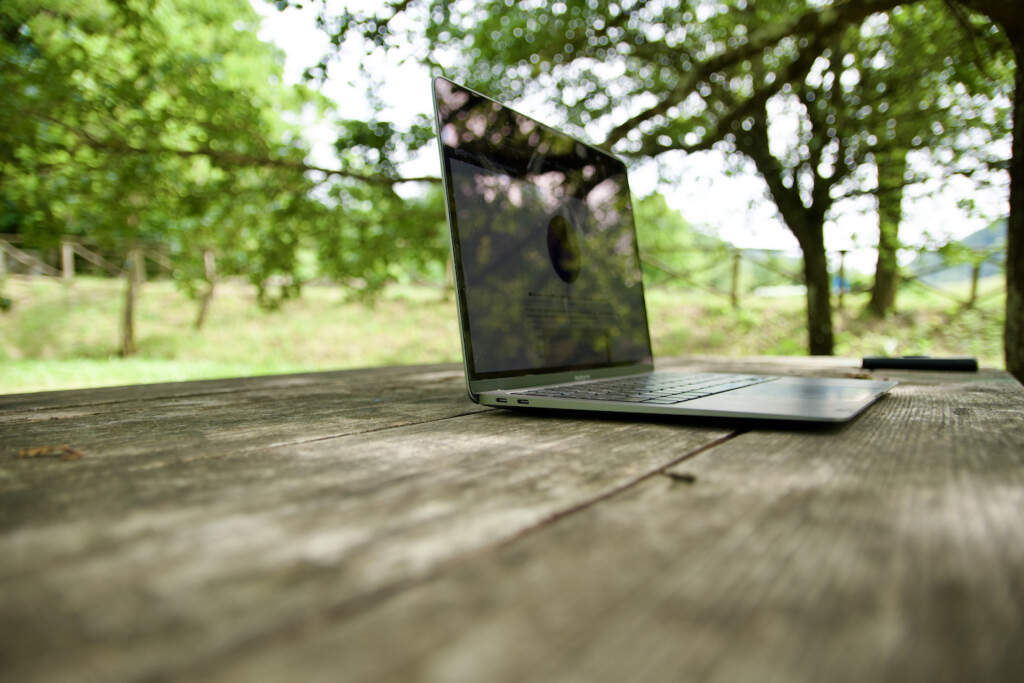 What Does Working Remotely Mean?
With the freedom technology offers and pandemic safety measures, many of us work, or at least have worked from home. Studies have shown that those working remotely tend to work more productive, too. Remote work is incredibly useful for maintaining the work-life balance, allowing workers to keep up with the demands of work and family life, especially those who have a long commute to the workplace.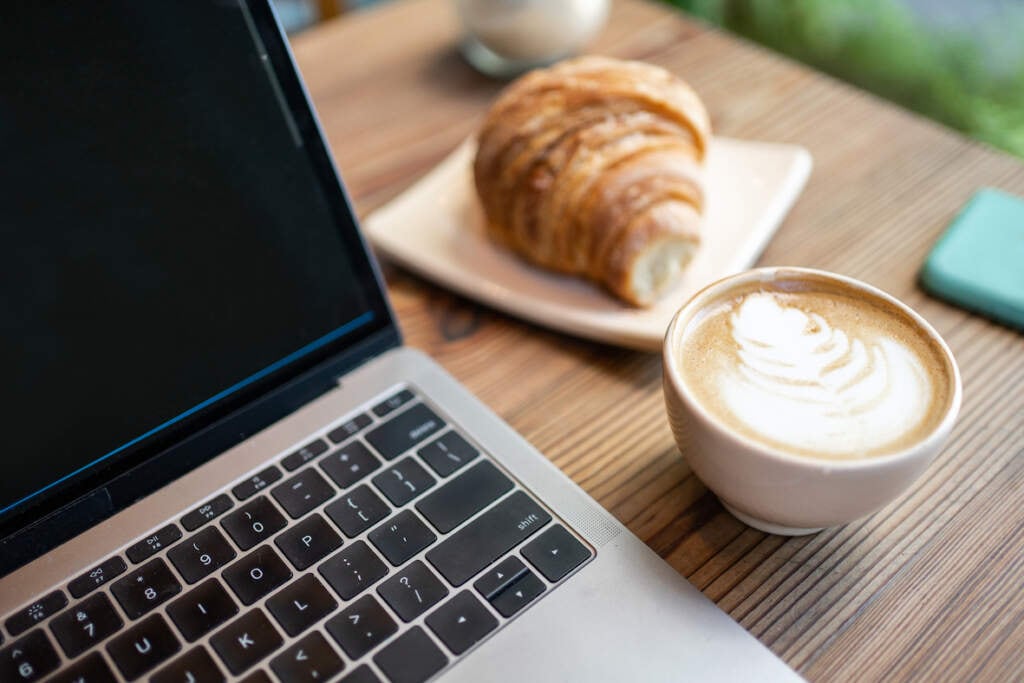 If you work remotely, you might be working anywhere, from your home to overseas. You may choose to work at your favourite local cafe, where the environment motivates you and the coffee is abundant. You may work at the public library for the ultimate peace and quiet, allowing you to focus on the task at hand. You might even be going away for a few days and have work to do, so you decide to set up at an Air BnB, hotel or even by the beach.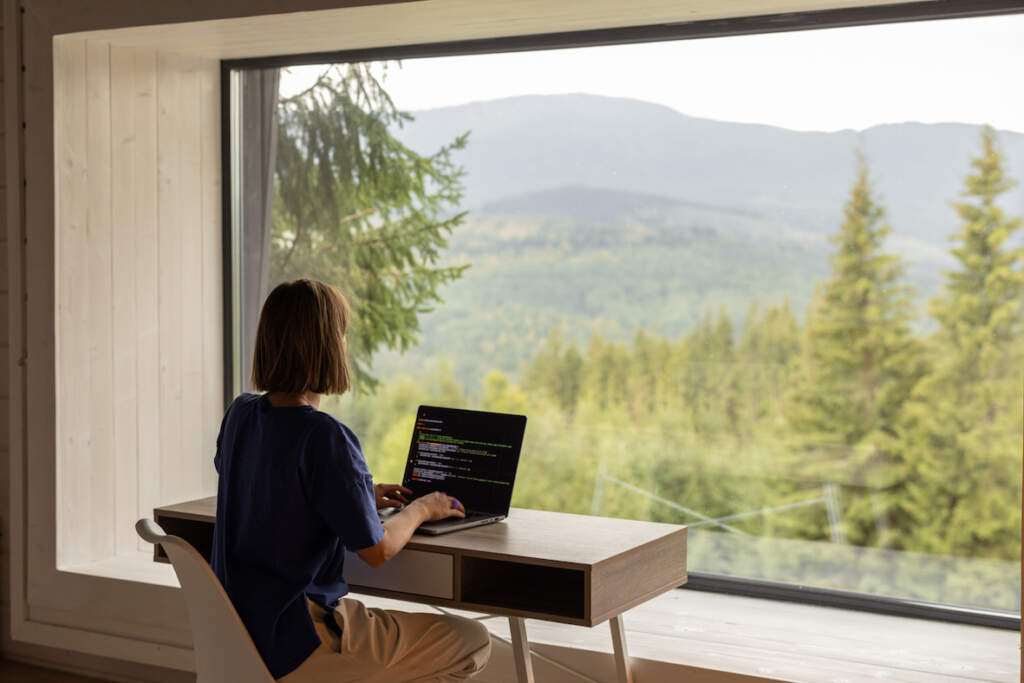 How to Setup Remote Working to Work From Anywhere
If you're able to work remotely, it's likely because most of your work is done on a laptop. With just a few essentials, you can ease into working from basically anywhere.
Devices
To work remotely, you need a reliable and efficient device to work on, whether it's a laptop, tablet or even a phone, depending on the work you do.
Equip yourself with a reliable laptop or tablet that suits your work requirements. Opt for lightweight and portable options, such as ultrabooks or 2-in-1 devices, that allow for easy mobility without compromising on performance. Additionally, consider a smartphone with essential productivity apps and communication tools to stay connected on the go.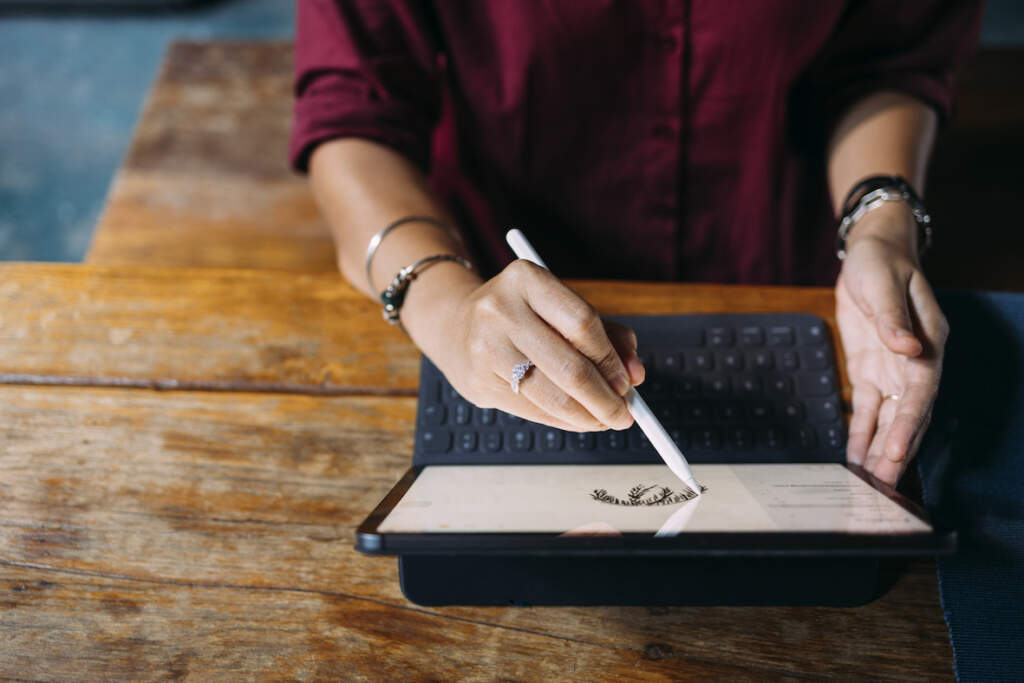 Sturdy Bag or Backpack
Sometimes, working from anywhere requires you to transport your essential equipment. If you're working at the library or a cafe, for instance, you'll need to invest in a solid, well-designed bag or backpack to carry your device, cords and more with you.
A reliable and functional bag is the foundation of your work-from-anywhere setup. Opt for a well-designed backpack or a laptop-friendly messenger bag that can securely hold your devices, documents, and other essentials. Look for compartments and pockets to keep your belongings organized and easily accessible. Consider bags with ergonomic designs to ensure maximum comfort during your travels.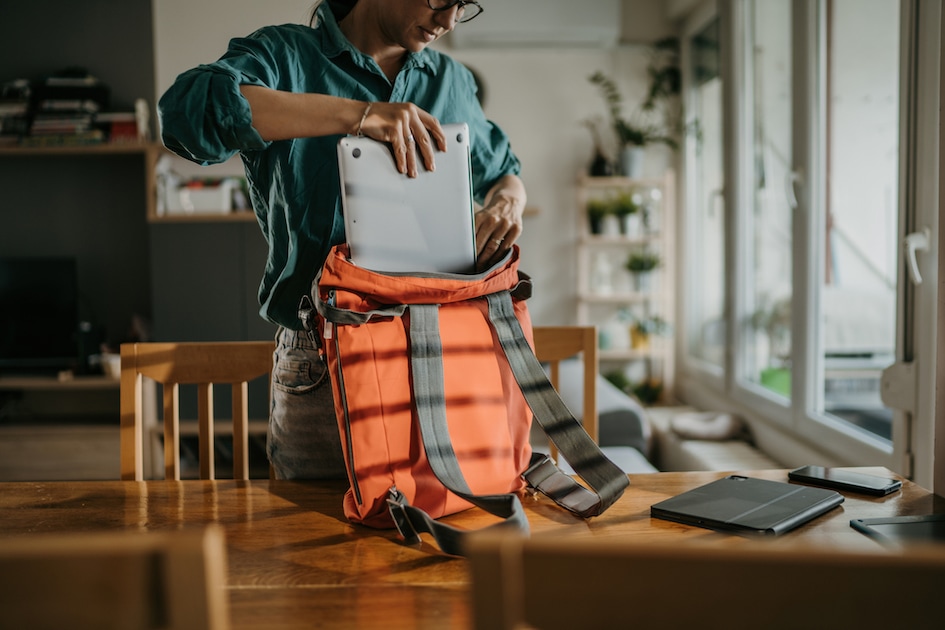 Safe Case for Device
When commuting, it's important you take care of your device by storing it in a fitted case. This helps prevent scratches or other potential damage, like water damage.
Invest in high-quality device cases, especially for your laptop, tablet, and smartphone. Whether you need a laptop case, tablet case or protective phone case, these will protect your devices from bumps, scratches, and spills while on the move. Look for cases with padded interiors and durable exteriors to safeguard your valuable electronics.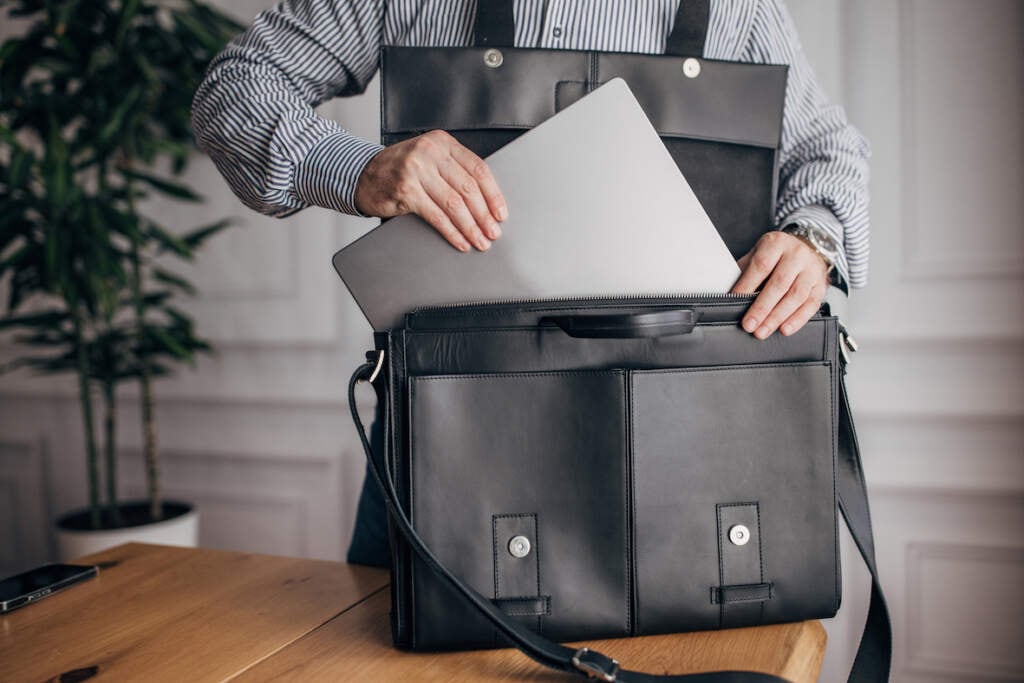 Reliable Internet Connection
A stable and reliable internet connection is the backbone of any remote work setup. When working from different locations, it's crucial to ensure you have access to a high-speed internet connection. Research and invest in portable Wi-Fi devices and personal hotspots so you stay connected.
Productivity Tools
To maintain efficiency and organization, leverage productivity tools that enable seamless collaboration and task management. Cloud-based applications like Google Workspace, Microsoft 365, or project management platforms such as Asana, Trello, or Monday.com are invaluable for managing workflows, sharing files, and keeping track of deadlines across different locations.
Noise-Canceling Headphones
Working from public spaces, coffee shops, or co-working spaces often means dealing with background noise. Investing in a good pair of noise-cancelling headphones can help create a focused and distraction-free work environment. They are particularly useful during video conferences, important calls, or when you need to concentrate on complex tasks.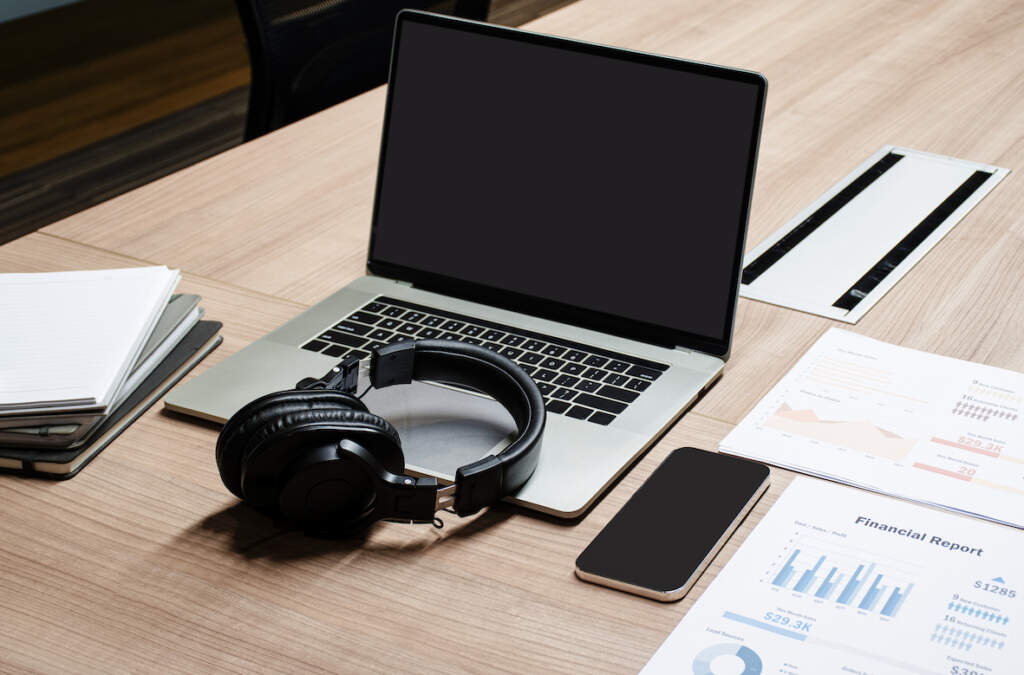 Ergonomic Accessories
Take care of your physical well-being by considering ergonomic accessories. Portable laptop stands, ergonomic keyboards, and mice can significantly improve your posture and reduce strain on your wrists, neck, and back. Don't forget to pay attention to your seating arrangements as well, opting for comfortable and adjustable chairs whenever possible.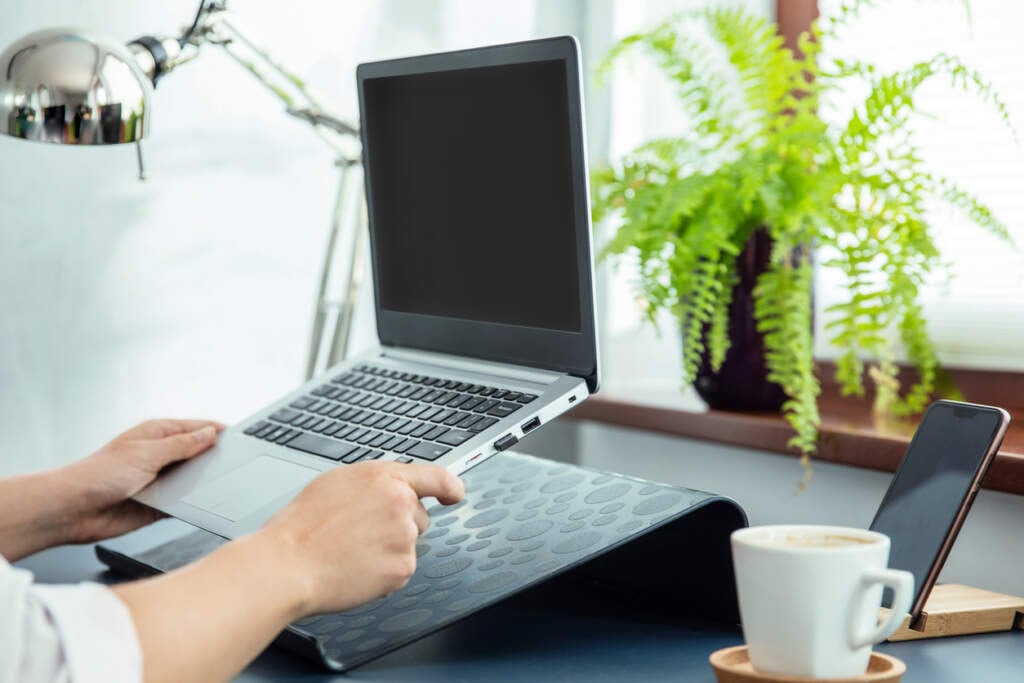 Cloud Storage Solutions
Accessing and syncing your files seamlessly across different devices is crucial when working remotely. Cloud storage services like Dropbox, Google Drive, or OneDrive allow you to store, share, and collaborate on files from anywhere with an internet connection. Ensure that your important documents and files are securely stored in the cloud to avoid any data loss or device mishaps. Also consider investing in a portable hardrive or trusty USB device.
Backup and Security Measures
Protecting your work and personal data is paramount. Implement regular backup strategies using cloud-based backup services or external hard drives. Consider using a virtual private network (VPN) to secure your internet connection when accessing sensitive information on public networks. Enable two-factor authentication (2FA) for your online accounts to add an extra layer of security.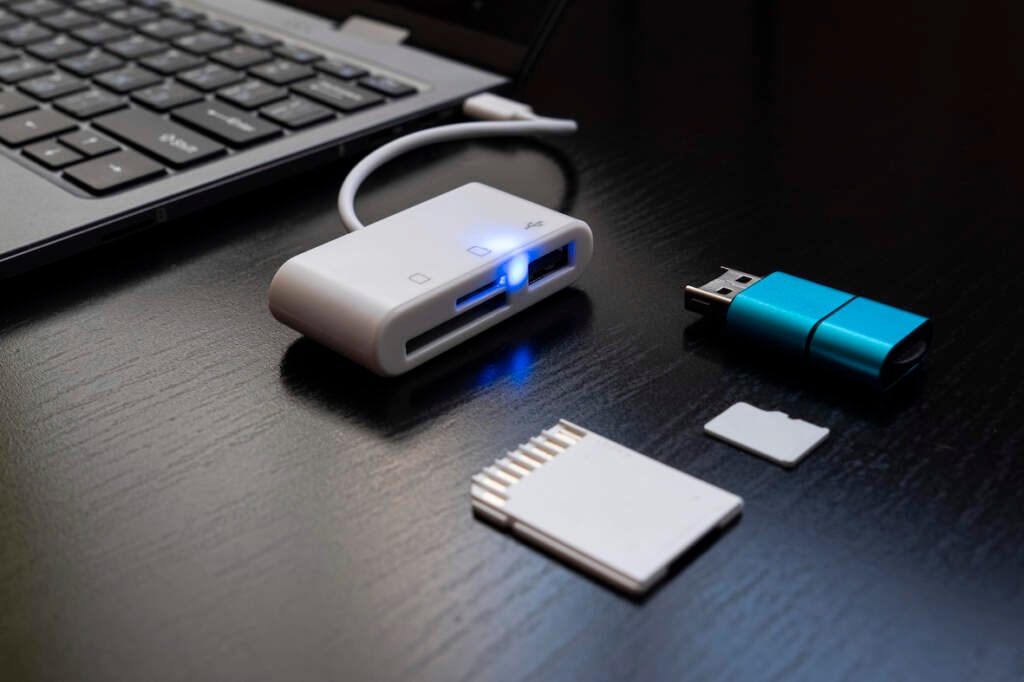 Power and Charging Solutions
To work from anywhere, you need to stay powered up. Carry portable chargers or power banks to keep your devices running when you're on the move. Depending on your work requirements, you may also consider investing in a reliable travel adapter to ensure you can plug in your devices wherever you go, even in different countries.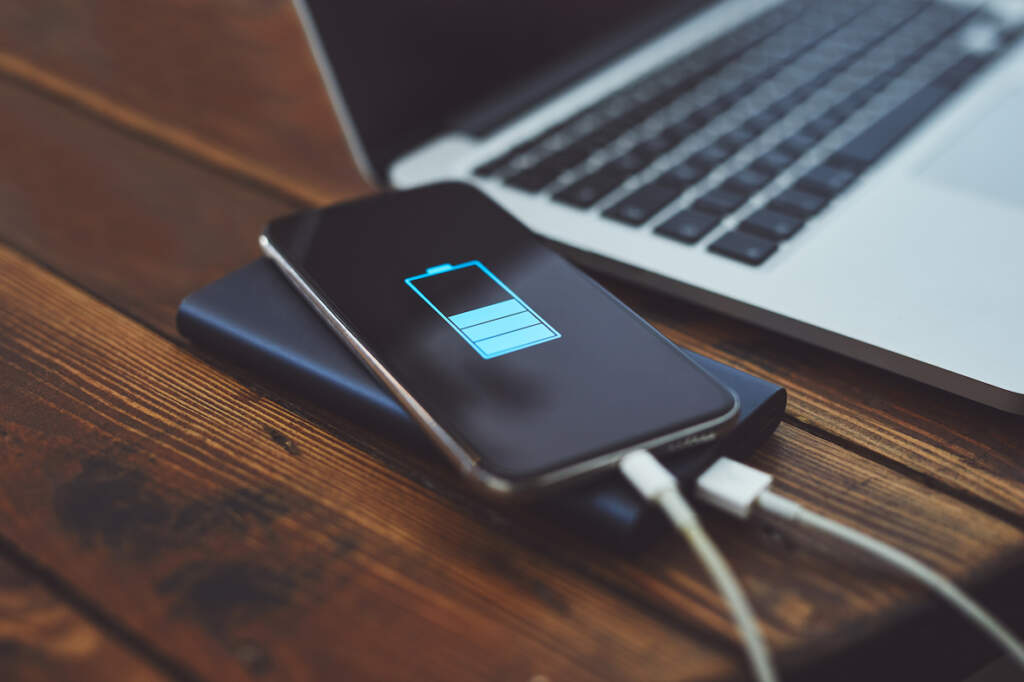 Working from anywhere provides unparalleled flexibility and freedom, but it also requires careful consideration of your setup. By investing in the right tools and equipment, you can create a conducive environment for maximum productivity, regardless of where you are!