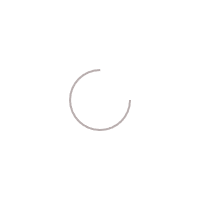 $
1099

Showing 2 of 2
Planning Your Nursery?
If you are going to welcome a baby to the house soon, then this would be the right time to plan a nursery. You need to equip your nursery with everything you and your baby will need. A very important part of your nursery is the wardrobe, but you want a whole cupboard for your baby's clothes. You can opt for a closed cabinet with shelves or a chest of drawers for your nursery. Store all your baby's clothes in different drawers. You can find different types of chests of drawers on MyDeal.
There is another reason why getting a chest of drawers might be useful. The top of the chests of drawers can be converted into a changing table. With the addition of a changing mat, the top of the chest can be a changing table and you can store diapers, baby wipes, powder and more in the drawers. It is useful to have your baby changing equipment easily accessible and having it stored right below the changing area is useful.
Nursery Drawers For Extra Storage
If you have sorted all the furniture for the nursery, we still recommend having some extra storage drawers. Extra storage never hurts and you might end up needing it without realising it. Moreover, if you plan on having a changing table in your nursery then a chest of drawers is perfect for you. You can opt for a sturdy wooden chest with different drawer options. Four to five drawers should provide enough storage space. You can also go for one with two drawers and an open shelf. You can find different nursery drawers on MyDeal and choose one that you think will sit comfortably in your nursery.
Go through our range of baby products to find the things that you need. We have detailed guides on the different things you will need for your nursery or child's room as well. Find what you're looking for with ease. It's just a couple of clicks, a little read of the product description and you can place an order. It will all get delivered to you as soon as possible.
What our customers have to say